Link to listen and subscribe: PodBean
The HOSS sits down with long time open source engineer, contributor, speaker, and advocate Henrik Ingo. Henrik and Matt talk about his career covering stints at MySQL, MariaDB, MongoDB, and currently Datastax. We talk about the evolving open source space and what Datastax is doing to open more code and features up to the community.
YouTube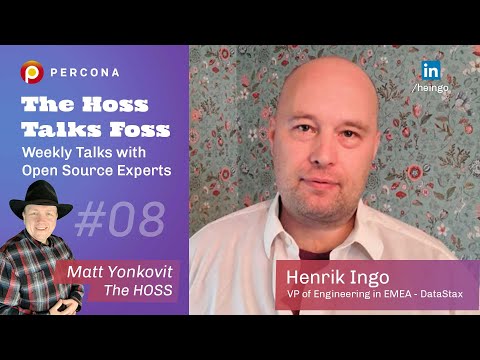 Link: https://youtu.be/OIurpMd07vM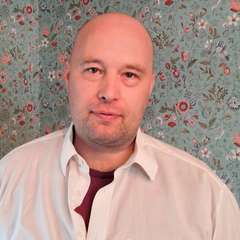 Henrik Ingo
Chief of Staff, Engineering at DataStax
Open Source expert, with 13+ years experience with open source databases. One of the leading European experts both in MySQL and MongoDB databases. Particular interest in distributed systems and performance. I also have experience from several business management roles, such as managing 25 mobile developers and as COO and Advisor at 2 startups in the MySQL space.
I've contributed code to Linux, Drupal and impress.js. I've volunteered on the OSI license review process almost from the beginning. I'm the author of a book "Open Life: The Philosophy of Open Source"
Key words: Open source, Communities, Business Models, Open Source Procurement. Web and Social Networks, Big Data, Data Mining, Recommendation Engines. Sales Engineering, Business Management, Training.
MongoDB, JavaScript, Python, MySQL, MySQL Cluster, PHP, Drupal, Symbian S60, SIP, VoIP, CSS, XML, Linux, LAMP, C/C++, Performance, Benchmarking.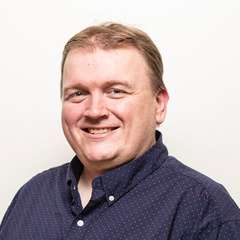 Matt Yonkovit
The HOSS, Percona
Matt is currently working as the Head of Open Source Strategy (HOSS) for Percona, a leader in open source database software and services. He has over 15 years of experience in the open source industry including over 10 years of executive-level experience leading open source teams. Matt's experience merges the technical and business aspects of the open source database experience with both a passion for hands on development and management and the leadership of building strong teams. During his time he has created or managed business units responsible for service delivery ( consulting, support, and managed services ), customer success, product management, marketing, and operations. He currently leads efforts around Percona's OSPO, community, and developer relations efforts. He hosts the HOSS talks FOSS podcast, writes regularly, and shares his MySQL and PostgreSQL knowledge as often as possible.