Link to listen and subscribe: PodBean
YouTube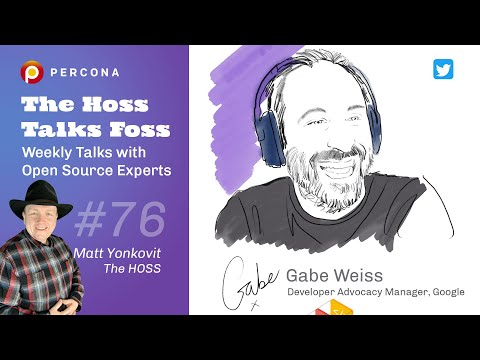 Link: https://youtu.be/PbVkDhf9T5o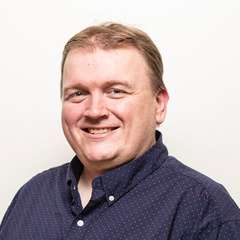 Matt Yonkovit
The HOSS, Percona
Matt is currently working as the Head of Open Source Strategy (HOSS) for Percona, a leader in open source database software and services. He has over 15 years of experience in the open source industry including over 10 years of executive-level experience leading open source teams. Matt's experience merges the technical and business aspects of the open source database experience with both a passion for hands on development and management and the leadership of building strong teams. During his time he has created or managed business units responsible for service delivery ( consulting, support, and managed services ), customer success, product management, marketing, and operations. He currently leads efforts around Percona's OSPO, community, and developer relations efforts. He hosts the HOSS talks FOSS podcast, writes regularly, and shares his MySQL and PostgreSQL knowledge as often as possible.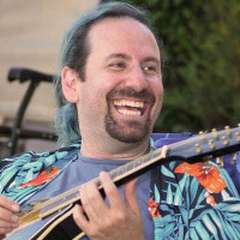 Gabe Weiss
Developer Advocacy Manager at Google
Gabe Weiss had a first career as an actor and shifted into tech. He has found a job that neatly marries both of his careers into one job. Being a developer advocate means he gets the freedom to continually learn new skills and new ways of doing things, and then turn around and teach others how to do it. Through speaking in public, videos and blogs, he gets to reach a wide audience.
Transcript
Matt Yonkovit
Hello, everybody. Welcome to another HOSS talk FOSS. I'm the HOSS Head of Open Source strategy at Percona. Matt Yonkovit. And today I've got Gabe Weiss from Google. Gabe, how are you doing today?
Gabe Weiss
I'm doing well. How about you, Matt?
Matt Yonkovit
Great. I'm great. So Gabe comes to us. From the developer advocacy team. He manages the team for databases at Google.
Gabe Weiss
Yep, that's me.
Matt Yonkovit
So I like we're going to talk a little bit about some of the Google database products, specifically some AlloyDB in a bit. But I like to get to know people before we talk shop. So the game, like, how did you come to the wild and wooly world of developer advocacy?
Gabe Weiss
Kicking and screaming! No, no, no. So I've, I've had two careers. I started off life as an actor actually, which is where I kind of started my professional career. Yeah, it was a whole nine yards, went to school for it, got trained in it, and then live in Hollywood for about five years, doing the movie, TV thing. And somewhere in there, I've always been a computer geek always grown up I had a leading edge computer one of IBM's early way back, monochrome monitor kind of deals. And I always tinkered, I was one of the few basic guys that did like 10, go to 20. So I always Tinker, and then in 2002, I was already well into my acting career, which means I was successful. So I wasn't like, I didn't have to work any other jobs, I was actually making a living doing it. And, okay, which was, which was great, right? Like, how it was, like, I was making it not really making it, it meant I didn't have to eat ramen. But um, the, there's a game that came out. And it had a really cool hook on it, which was, that you could get the tools that the developers used to create their adventures and make your own adventure. And it was I like, my little deep brain just exploded when I heard about that. So I started cold calling the company I cold-called BioWare and said, Hey, I'm hearing this game is going to come out. What are the chances that I could get an early copy of the toolset to start playing around with it and see if I can create cool adventures with it? And they didn't answer my calls for about a month. And finally, Tom, oh, who is the lead tools programmer for the toolset, answered? Did he pick up the call? And he's like, Look, if we give you a copy, will you stop calling us? And so yeah, of course, yeah. So So I got a copy of this tool set. And it was what they promised you could absolutely get these tools and create these awesome adventures. And there was the catch was you create very basic stuff. But if you wanted to create more advanced adventures, you needed to know a little bit of programming, and the scripting language that they did, it was a proprietary language, Neverwinter script. And it was based on C, it was an API that wraps C. So I did what any enterprising young youth did at that stage of the game I taught myself C, so that I could create these adventures. And it kind of launched from there I that launched my software career. So I did some contract work for Bioware. And then a buddy of mine said, Hey, I'm working for this little company in the San Francisco Bay Area. Why don't you come up and do an internship during the summer, Hollywood shuts down anyway, Perforce Software is a source control company, and I went, and I was like source control. And it's sure to get to be in the Bay Area, why not? And it's supposed to be a summer internship. And I ended up working for the company for 12 years. So that launched my tech career back in 2004 when I moved up to the workforce. And while I was there, even though as an engineer, there were cases where they needed somebody to go talk to companies that were trying to adopt Perforce. And we didn't call it developer advocacy at that stage of the game, because we didn't know that DevRel wasn't a thing yet. back then. So I was doing it though. And I was kind of teaching people how to use Perforce and best practices and how to set it up and what to do. And then yeah, when I applied to Google, many years later, I came in as, as a partner engineer, wasn't even Dev Rel coming in as a partner. And as I was interviewing, the recruiter said it doesn't sound like you're a great fit for partner engineering. But have you heard of DevRel? Because he was looking at my resume, On my resume, you always want to have like a hook some kind of something, right. sword fighting is on mine. And yeah, so there was like, what? Where'd that come from? It was it's been an actor for many years to go. Acting. Have you thought about DevRel? I don't know what DevRel.
Matt Yonkovit
you apply that you need acting skills for DevRel. Like, like, you'd have to act out like scenes from the code.
Gabe Weiss
I mean, you got to fake it, right? No, no, no. It's so part of being a DevRel, of course, is As getting out and speaking at conferences about the industry trends and your software, being an engaged speaker is kind of important so that people just don't fall asleep during your talks. And that combined with my tech background is really what led me into DevRel. It's perfect, it is the perfect job. For someone like me, who has been embedded in engineering for years, and I had 15 years of engineering background before I came to Google. And then acting on top of that was like the dream job for me. I'm like, Wait, you're gonna pay me to go stand on a stage. Like, I'm still acting, but now I get to talk about cool engineering things. Yeah, Sign me up. And that's, that's what happened is they brought me in. So Greg Wilson was the Director of Advocacy when I was doing the interviewing. And the closer like, they call him in when they want to bring someone in. And they really want someone for DevRel. He's the one that you talked to. And sure enough, he brought me to the San Francisco office and slapped me up on the seventh floor where it's the roof deck overlooked the bay. I mean, it's like, okay, I get to work here. Yeah. So yeah, that was me. That was that's what brought me into DevRel. Wow.
Matt Yonkovit
Yeah. I mean, so yeah. So you got wined and dined did like come here, come on with us. I did. It was joining us. Yeah, that's always good to feel wanted in that regard, but it's interesting, you did something that I keyed out up on and it was you were doing DevRel before DevRel was a thing. And so I talked to a lot of people in the open source space, a lot of people in the community space, and a lot of people in DevRel. And it's so interesting, because it's like, we're doing this new thing. It's called DevRel. And it's like, so what are you doing? We're showing users how to use our software.
Gabe Weiss
Because that's a new way. We know,
Matt Yonkovit
what did we do? Like 10 years ago? Whatever. Yeah, 15 years ago? No, of course, we did it. and it's, it's interesting. And I like to kind of say that, that now in a DevRel space, or even in like it kind of crosses boundaries, sometimes into the quote, unquote, community slash DevRel slash it's kind of all the same thing in a lot of companies. But it's really weird because we're starting to see more small companies say, ah, we need Dev Rel marketing. Yeah. But then they turn it into marketing,
Gabe Weiss
which is just awful. I mean, you're, you're losing out on what I feel like makes Dev Rel The special thing. There's developer marketing, and that is huge. And you need to have developer marketing. That's that in this question comes up all the time, like, Okay, what's the difference between marketing Core marketing, developer marketing and DevRel like, what's the big difference between those those those things? And it's like, okay, core marketing is going after business. This is how I define this is obviously not how, like canonical, but it's now I think about it. So core marketing goes after the business side of things. developer marketing is still marketing, but it goes after you at home, like you on kind of your off time. Oh, that's interesting. I should play with that. And like engaging that mind of the kind of like, still, still, I hesitate to use the word but evangelizing kind of evangelizing your company's products. Dev Rel is about the core, everything about Dev Rel is to help developers be successful using your stuff. And sometimes that means telling them not to use your stuff. And I can hear my marketing people don't do that. Please always tell me no, yeah, the reality is, is that our job is to make sure that the developer's needs are met. And that's a big difference. And that, if you're just marketing, like most of my job these days, honestly, like, I have not done a huge amount of outside facing work. I haven't done a large volume of blog posts, I haven't actually spoken to conferences, because of pandemic. So I don't actually do a lot of outward-facing stuff. Right now. I'm engaged in communities, and I'm getting feedback from developers and talking to them about how they use our stuff. But most of my job right now is actually talking to the product team, giving that developer voice to the product team, and saying, Look, I know you think you know how your database is being used. But I gotta tell you like that's, that's not how databases are being used right now. This is what people are doing. This is what people are having trouble with here is how we can make your product better for developers to use. And some product managers already have that sense. And that's a really easy conversation like, oh, no, you're right. We didn't think about that. And other times, like Yeah, I don't ever talk to developers I like directly so they don't have that perspective. They're so used to your business stuff met our new the new product, we launched AlloyDB. It's really aimed at enterprise-level users. And as a result of that, the people that are in charge of developing the product are very business oriented. They're very much thinking about these enterprise-class users, which is great and it shouldn't be for a product like this, but there are tweaks that can and have been made to help the smaller companies or the Companies that maybe aren't used to thinking as this large enterprise class great system, there are things that we can do to still make it for both. And that's, that's where DevRel sits. That's the beautiful place for DevRel.
Matt Yonkovit
And so this is where it's, it's a, it's a super interesting thing. And a couple of things that you mentioned the difference between developer marketing and DevRel, in a lot of small companies, it's kind of a combined role, which is cool, but you tend to gravitate towards one or the other, and you miss out completely on the other, right. So I like to say anything that I'm going to do about educating it starts with a story, I want to tell a story that can kind of capture what developers or people are trying to do, and then I'll show them how to do it. And that story type is a lot of the developer marketing side of things and having that cohesive thing. And then you go into that, let's show you how to be successful. Let me get into the weeds. But you tend to find people who tell the story, and then do nothing else, or tell you how to use it, and then don't tell you a story. And then everyone's like, why should I use your product? Yeah, understand? Yeah, it's great that you're showing me how to build this node app. But I don't care. Right, like I have node already running. Why am I using your stuff? Right, exactly. Exactly. Right. Yeah. And so I think that that kind of place we're at, and the DevRel space makes it a really weird and awkward time. Because many of us are trying to help the end users. And they're really confused. Because as they jump between technology, sometimes they pick up bits and pieces of individual things. And other times they get the whole story. Sometimes they don't. And I think it does make it a little more difficult as you're trying to navigate because no developer just uses one tool that ever was like 15. And of course, they have to integrate, and they're all going to have to work together. But yeah, it's one of those really interesting spaces. And I think a lot of people end up getting it wrong. And try to cut corners,
Gabe Weiss
Yeah. And something that you said, which really resonated, was the developers use lots of products, lots of tools, and get their work together. That's key, right like that, as we think about how we tell our stories. product teams are often incentivized for their product, not necessarily to make it easier to use their product. But other things. That's kind of a secondary goal. And it still matters, right? Absolutely. Like you want your product to be easy to use with other products. But a lot of the time at some companies, you end up having situations where the product team is so focused on their product, that they lose sight of how easy is it to use my product with other things? And that's again, that's right, where the sweet spot for dev rel is like, yeah, we can link them up. And before products go out, we do a lot of what's called friction logging, which is we basically are developers zero, and we'll try out a new product, we're trying new features. And a lot of that revolves around, can I use this with some other product? Are the rough edges? And can I feed that back to the product teams before? Do outside Folks get their hands on it? Right? Can we fix that kind of rough edges and smooth them out before it goes out? So that people just have this nice hopefully, smooth experience using it with other staff. And that's, that's again, like DevRel sweet spot, right? Like sitting between products and helping write those stories about how things work together. Other teams do it too, right? It's not just DevRel off the top like solution architects on the sales side of things, we have a role of Google called the solution architecture. And they're focused on these kinds of end-to-end like how do you tie different products together to create an architecture a reference architecture for whatever the customer is trying to do. And again, the slight tweak is that the solution architect is doing it for an opportunity for a sales opportunity. And it serves both purposes. It helps people use the stuff together more easily. But the goal really is landing that opportunity. Whereas Dev Rel again, like, yes, we care about money, because Google pays our paychecks. But like, ultimately, it's about the developer being able to create these things. That's, that's what feeds us. That's our that's our motivation.
Matt Yonkovit
Yep, yep. No, totally. And I think that one of the nuances that are difficult, probably for both of us, or I'm gonna say difficult, maybe it's a unique challenge is this the stuff that we're really talking to folks about is the infrastructure, it's the plumbing, right? It's the database side of stuff, which isn't as cool as a lot of other applications, API's frameworks, and everything else? So it's, it's interesting. And I talked to folks about new database products all the time, and they're like, we just want to capture developer mindshare, and it's like, okay, yeah, like, because honestly a lot of data a lot of developers don't really think database now, right? it's not top of mind. It's like 17 layers down. Now, it's gonna vary from person to person, like but as a front-end developer, you're probably never going to, like, the feature sets that I look at. I'm like, I don't think anybody's gonna care about those. Right? Higher available. High Availability. Yeah. Yeah.
Gabe Weiss
It's important. Yeah, it's important. It's absolutely important stuff. But like you said, not top of mind for a lot of developers. Yeah, yeah, it's hard. So I mean, it is an advocate for databases. And when I started at Google, I wasn't on databases, they put me on, I was on cloud IoT, which was super interesting, really easy to get wide reach, because, like, everyone enjoys talking about the Internet of Things. Like that's just a fun topic. So getting reached for everything, and finding communities to talk to are super easy. Then I shifted to databases. And I was like, Oh, well, this is different. And it's tactics like setting my own expectations of right, we get asked you to like, what do you measure success on? And what are the things that people like to say, thank you, do you pay attention to the number of views or reads you get on your blogs or your YouTube videos I try not to, because if I focus too much on that, the, I'm looking at my video that might get on a really good video, 10s of 1000s of views is kind of the metric the range that we're talking, and then a friend of mine, this working on MLAI gets a million views on his next view. It's like, Well, okay, that's the thing. But I have to keep coming back and thinking to myself, like, Yes, I'm getting fewer views. But I am pretty sure that people that end up reading a blog post that I write or watch a video that I write, genuinely care about the product or topic that I'm I'm writing or talking about because most people aren't going to go randomly find the database video and go watch it. But that's not going to be a thing that people that go do that are the people I'm trying to reach those technical practitioners that are doing the work. Whereas MLA, like it's a pretty broad, conversational topic, IoT broad conversational topic, people want to know, like, Okay, what is my Google Home really doing? Yeah, of course, they do. Developers and database folks, it's a smaller audience, but it is a deeply passionate audience like you. It's, it's fun talking to someone that wants to explore the deep inner workings of the buffer cache and Postgres is like, yeah, let's get in there. And it's fun. Like that passion balances out the dopamine hit of getting a million views on something like that. That passion is really cool to engage with and talk to people about I love it. I love that.
Matt Yonkovit
Yeah, no. And I mean, I think that that's, that's the thing, right? And I'm interested, you mentioned, people ask you what you measure on and they ask you if you measure views, you said no, you didn't tell us what you measure on?
Gabe Weiss
Yeah. Because no one knows. I say,
Matt Yonkovit
I came up with my own number, Matt's magic number. Yeah. And no one knows what it is. But it's cool,
Gabe Weiss
but it's okay. And it's going up to the right. So we're all good. Yeah, it's hard how you measure developer advocacy as an industry-wide problem. And it's I, it's one of my interview questions when I interview someone, I'm probably gonna throw in this. I can't ask this question anymore. Once I say this, but that's a question that I asked candidates coming in, it's like, well, if you've been doing advocacy for well, how do you measure your own success. And if they don't start with, I don't really know, that's usually a red flag for me, because we don't we have fuzzy metrics, we can tie ourselves to a lot of the times we will try and tie ourselves to what we call the active developer metric. It's a rolling number of how many active developers have on a product or something. And for a small company or a brand new product, as an advocate, I could probably move those numbers significantly enough that you could see a blip on a graph somewhere, right? Like I could throw an event, an enhanced workshop event. And after the event, if it's a small enough company, I totally will see an uptick of usage on whatever it is, and I'm sure enough, yes, at a company like Google, though, like, how am I going to move the needle on a product that's been around? Like I work a lot in cloud SQL, our managed stuff. And it's been around for years. It's got very robust and helps the user base, how am I going to tie a single piece of content that I put out there to an uptick in usage? Like, it's just so that's kind of a failed metric. So what do you judge by well? How happy are my product teams about the work that I do for them? And am I getting asked to speak those are kind of like my bar of am I doing my job? Am I reaching communities enough that people are asking me to come out and do stuff? And that's my kind of external metric and the internal metric is are my product teams happy? Am I engaged with the right people within the product teams? Am I talking to the engineering folks about stuff that can improve? Am I talking to Product Marketing about this? No, it's not quite hitting it right with the I don't think this will hit the note right with developers? And are they happy with my contributions to their work? And it's a totally fuzzy metric. But that's for me. That's how I judge is like,
Matt Yonkovit
Yeah, it's interesting, because as I've talked with other folks in this space, a lot of them get pressured by management to get a number to show the growth, right, it doesn't matter what the number is. One time, it's just like but I always advise people to start with, what's the ultimate outcome? obviously, with Google, if you've got a million users and you get 10,000 Extra users, the graph doesn't even register it, even though 10,000 users could be a good move. But if you have a product that is just starting out, going from 1000 users to 10,000 users, that's massive. Right? Absolutely. Right. Yeah. And so it's easier to move early on and get that those bumps, but it's, it's interesting because there is such a hyper-focus on this. I think people miss the forest through the trees, because a lot of growing the community a lot of growing your, your fans, if you will, or the people who are using your products, it's about the relationships you build. Yeah. And it's not just a one-on-one relationship. it's, it's how you do it in mass.
Gabe Weiss
Yeah, it's the community relationship. Yeah. The community relationship! Absolutely. It's one too many, for sure. Well, it's that, without relationships, none of our work will do anything, right. If you're not trusted if you don't have that solid relationship and trust with the community. When you're out there talking about your product stuff, they're gonna just read you as a shill, you're gonna be like, yeah, just another marketing voice out here. But if you had been embedded in the community, if you've been in the trenches with them, right, like you've really contributed, then you have that trust of like, okay, if Gabe is telling us something about these databases, as I know, Gabe, like he's been part of our community for a while, like, I can trust that, if he tells us this thing is cool, it's probably pretty cool. Like, I should at least take a look at it. And likewise, from the other side, that applies to the internal teams too, if I don't have a good relationship with my product manager. And I come to them and I say, this feature is just not going to land. Like we need to change up how this thing is done to make it land with the customer with the customers and developers. If I don't have that relationship, why on earth would they listen to me? I'm not in charge of the product. I've got no power, I've got no say like, they're like, Yeah, and I should listen to your buy. So it's 100% forging those relationships is a requirement of the job.
Matt Yonkovit
Yeah, definitely. Definitely. So as we talk about forging the relationships with folks, and talking about the infrastructure side of things, I am curious if you've been working in the database space. Now, you've been talking with the end users, you've been engaging with them building those relationships. What are you seeing as some of those trends in this space right now that you're tracking is, as the lead for the DevRel for databases, but also maybe as a company, Google is tracking like, Hey, these are started, we're starting to see people wanting these types of things or exploring these types of databases?
Gabe Weiss
Yeah, totally. So open source is actually a huge, huge, huge, huge trend in the database world. The companies like Oracle have dominated the database space for so long. And what has happened is, people are just sick of vendor lock-in it's it is a constant problem, not just with database with everything. But databases, in particular, vendor lock-in is particularly egregious, like, our IP, our data is stored in your thing, and I can't leave your company I'm completely subjected to your whim. Google has made a lot of money on hosting open source managing open source products and cloud SQL, which is what I started in on my database journey is hosted by SQL and Postgres and SQL Server now, but when I started, it wasn't, and it was open source databases that Google just decides we will manage the database for it, which is great. And that trend carries through now to the industry. And we're seeing it, particularly just in the last year or two, Postgres has just gone bananas, which is great to see, Postgres has been kind of steadily gaining on MySQL for a long time as far as the open source database to I guess, MariaDB, but gaining on it in terms of popularity, and it's, it's going crazy now, and it's fun, because that opens the door for what are the new product that we just put out and AlloyDB is at its core, it's Postgres. we've done stuff to it. We built on it, and we've added a bunch of stuff, but the compatibility between the two. What that means is that we are we get to participate in this trend in the industry, which is the open source adoption of saying like, yeah, you're using Postgres, because it's a great open source interface. Fantastic. Bring it to the cloud. So you get to leverage all the parts, I should back up, moving to the cloud is a trend that's been happening for the last, I'd say, five to 10 years, on the data side of things we're not seeing net new projects done locally, hardly at all anymore. It's like, it's just an understood thing, that if you're gonna have lots of data, you're gonna put it in the cloud because managing the infrastructure locally is such a pain. Why do that, like it's, it's a cost-effective measure now to just use the cloud. So trend, one moving to the cloud, that's been going for a while now. And then trend two is this adoption of open source as, an open interface for all of the things that I want to do with my application. That is, is key and I love it, I love the fact that open source is getting its day in the cloud way that it's open source has always had its day, it's popular, but seeing it in the cloud is a lot of fun, and I love it. And, my only regret is that I don't have more opportunity on my own time and energy to contribute directly, I would love to go back and contribute more to Postgres, but time is a thing. But yeah, so those are the trends that I'm seeing
Matt Yonkovit
Well, it's interesting, because one of, and I'll slip back to the DevRel community side for just a second, when you say you'd love to contribute more, the fact of the matter is, just by having conversations like this, you are true. And I think that one of the things I'd like to point out to everyone who's listening, out there and in, in the video, land in YouTube land everywhere else is a lot of open source projects, the some of the best things you can do is provide feedback. Yeah. Like, share your experience, share your knowledge. And I think that that is really key. And you didn't ask me, but I'll say like, what is the thing I look at measuring? In the DevRel space, I look at the number of people that I've enabled to become advocates of open source or of the products. True, right? Because it's not about like, I can have one person me doing it, but that's boxed with whatever time and effort I can put in. But if I can get the 1000 people really excited and engage them. That's awesome. How do you scale? Yeah, yeah, yeah. And so, so when you talk about, like that ecosystem I think that it's really important for people in the open source ecosystem to realize that you don't need to be a C programmer to contribute, right? And there is so much that you can do and when you talk about the cloud, people feel a little powerless sometimes in like, their contributions in the cloud side, because they're like, oh, it's as a service, it's behind some firewall, the thing that I can't get through, I don't see the code ever. And it's like, just because you're using Postgres, MySQL, or Maria, whatever, on a cloud platform doesn't mean you can't contribute to that ecosystem. That's right. Right. A lot of it is how do you show people how to do HA, how do you show people how to build a better app or take advantage of those components, those Lego blocks? Yeah. And build them together into something that solves a really innovative solution. And those contributions, I would I think, are way more impactful long term than even the code can be.
Gabe Weiss
That's fair. No, absolutely. And I should, of course, then caveat, my statement, which was I wish I could contribute, contribute code back to the committee because that's right. Like, that's my background as an engineer. So that's, you're absolutely you're 100% Correct that like yes, of course, we contribute by getting out talking about how to use this stuff. And, and just, I'm going to use a very marketing term because it's, it kind of fits which is democratizing the open source product, which makes it accessible to as many people as possible. And that's, that's a huge impact and huge contribution. I just miss coding a lot of the time like there are parts of me that miss, I miss it, I love managing memory that like micro level and people look at me funny. It's like, but that's where I started. I love doing that. Nostalgia. Yeah, exactly.
Matt Yonkovit
Yes. Maybe we can insert some installed nostalgic music here.
Gabe Weiss
Yeah, that's the second note to editors.
Matt Yonkovit
Yes, note to editors. But no, no. You mentioned Postgres has grown in how it's kind of gone bonkers the last few years. In I'm curious, I have some theories on that. But I'd love to hear your theories on that. Why do you think it's become so popular?
Gabe Weiss
That's a really good question. And I don't think I have a great answer for that. you for a long time. The MySQL versus Postgres is kind of one of the great religious debates of the database world is that okay? Which do you use? Well, this is better this and that's better at that. I think honestly, for me, Postgres. MySQL, at least for me, always has a small taste of that Oracle, from the foundational piece of it, there is still a mental link between it and the man and sort of the big 800-pound gorilla of the database world. I don't know how much that actually contributes to Postgres as popularity in terms of adoption and stuff. But at least for me, when I'm thinking about it, then it's like, okay, what is the truly open source database? And in my mind, I think I lean a little bit more Postgres than I do MySQL for that reason. I don't know if that's, it's not really grounded in reality, but it's, that's a gut check. It's a total catch. Well, there
Matt Yonkovit
are a lot of people who are just like, I don't want to use anything that's associated with Oracle. Sure, but I think from a MySQL perspective, it still has a massive install base, it's just not growing that. Right. And I think that there was a lot of adoption early on. And as new databases kind of got pushed out into the ecosystem, I think some of the growth was kind of tucked away, but still a very awesome popular database. But from a Postgres perspective, the things that I kind of see is, that we've entered a new phase in the open source space, where a lot of the new projects that we're developing are built on the shoulders of giants, in that they take code or they take frameworks or API's from other open source projects, and combine them and build something even better. Right. And I mean, we've done that for a while. I mean, if you think about like, elastic was started with leucine, right so you get kind of like this, like yeah, you start with something and you make it better you play with the code. Postgres is the only database that is really, truly open and run by kind of a community, it doesn't have a single corporate kind of backer, which means that you are, you have an insanely liberal license, and you have a lot of ability to influence the project. But I think it also means that as companies are developing their new applications their new programs, their new databases what you're looking at, like a cockroach or you Gabite, or like other databases, or like, Postgres is the natural place, because I can use an infrastructure framework that already exists. Yeah. And it's popular, and I can use it and make it compatible, make it work together. And that's awesome, right? So we can, we can work together. And the Postgres community is very open about that. I was just talking with Bruce Momjian, not too long ago when he was like, we welcome this because the more people who are using Postgres libraries using Postgres API's, the better it makes the ecosystem. So I think it's that kind of like, synergistic, and other marketing work, a symbiotic relationship two marketing words. Oh, yeah, we're getting a little market here.
Gabe Weiss
But welcome. It's welcoming, right? Like, at the end of the day, it's really like, it's about being, it's about welcoming people into collaborating. It's that it's that openness. You're right, I think, and I don't know, if I was kind of like, subconsciously, kind of picking up on that, because of like the corporate backing for MySQL or if it's, but you're right, you're absolutely right, the community is, it's just nice. It's just nice. Like, it's at the end of the day, you work with nice people. And that's, and I think that's, I don't want to distill this down. It's like, I use it because it's nice.
Matt Yonkovit
I like everybody in the ecosystem, right. But this leads to innovation. And not only the adoption of Postgres, but it also leads to new inexpensive use cases. And this is where,, from a Google perspective, you all just announced AlloydB, which is part of that Postgres ecosystem. Absolutely. So maybe for those who may have not seen the announcement, can you give us that 10,000-foot What the heck is an alloy?
Gabe Weiss
Yeah, so AlloyDB is a Postgres-compatible database engine. That's the key that scales up. This scales up hugely and can handle the sort of workloads that you would normally have to put onto a big commercial database. That's the goal is to create a commercial database that is using Postgres as its interface. That's it. All the rest is just implementation details, but that was the core motivation behind it because we have Cloud SQL. Postgres on Cloud SQL is an amazing product, it's great, it takes away all of the boilerplate management that you need to do. But if you want to get the scale out of cloud SQL, you have to do it on your own, you have to set up the replication, you have to set up a load balancing, you have to do all of those pieces. And Postgres one of the biggest pain points for Postgres is when you get up at scale with Postgres, vacuuming becomes a huge problem. And folks don't know, vacuuming is kind of the garbage cleanup for Postgres was when, when you delete rows, they don't really go away, that waits until you vacuum to get rid of that stuff. And if you've got a high enough, turn on your database, enough, enough workload on their vacuum, it becomes a real problem. Like you can really hammer your database if you do it wrong. AlloydB automates a lot of that it handles with Google has kind of woven machine learning into the core of AlloyDB, where it will figure out when the best time to do your vacuuming is and what the best way of doing it. And there's it does the same thing for the memory management, so your partitioning and all of that kind of stuff, it handles the next level of boilerplate kind of infrastructure stuff you'd have to do if you're scaling your database. So it's sort of started from this place the, of the Postgres database itself, and it's starting to take away the pain points of using it at scale. That's the goal of AlloydB.
Matt Yonkovit
Well, in Yeah, Postgres is great out of the box, it is a great general-purpose database. It's very extensible. Yep. and we've seen that other companies have picked up on this as well, where it's like oh, from a scale perspective, Postgres scales really well, single machine up to a certain size it handles workloads, it can be tweaked and tune in and augmented, but once you start to get at a certain size, a certain scale, then you start to look at alternative measures, measures, whether that is systems that do sharding, whether that's systems that do another clustering, software, read-write, splitting all kinds of fun, exciting topics that you do in relational database land. Yeah. And so a lot of people are looking at hey, from a developer perspective, they don't really care about that. They just want it to work, right? They want it fast, available and secure.
Gabe Weiss
As hard as that's hard to do that right. At scale. That's, that's a hard accomplishment. That's really it's not an easy thing to do. And I was super skeptical about AlloydB when it first when I first heard about it internally, and we're first talking about what you're doing what No, really. Okay. And that come that came from my sentimentality around cloud SQL, and like, look, we can throw Cloud SQL at a monstrously large machine the cloud, like we have these machines that are terabytes of memory, and just like absurd numbers of CPUs, and I'm kind of thinking like, Okay, what kind of a workload needs to scale past that? Like, is there really a need in the market to scale past this monstrously vertical scaled machine that we can throw out? And the answer is 100%? Yes. Because there's some, there are some things that it doesn't matter how big your machine is, you're still going to cripple the database because it doesn't matter how big your CPUs and your memory are, you're still gonna have a problem with table locks and read locking is that there's always a case to be to scale out, rather than just scale up. It's always a thing. So yes the answer to that, and they won me over the product team actually won me over internally, and not I'm happy I'm working on it.
Matt Yonkovit
So I just have like this picture, in my mind of you, like coming into the conference room, sitting at your coffee, crossing your obstacle convinced me that I should use this.
Gabe Weiss
I kind of did that. I mean, I kind of I mean, not quite I don't drink coffee. So it wasn't coffee. But yeah, I mean, it was talking to the product team and being like, Look, I'm your developer audience, if you can't convince me that this is going to land, how on earth am I going to help talk to developers about practitioners about this? I need to understand how deeply this thing is solving those folks. And they did and we had long conversations about that. And it's more complicated than that because then we got into like, Okay, now, how do we actually tell developers which one to use? Should they use Cloud SQL? Should they use Ali dB? And we've got there's Spanner which is our, our cat breaking database, the unicorn was like, Okay, well, there's Spanner too. And it scales super huge and it's relational. Like, shouldn't we just tell people to use Spanner? And so there were a lot of internal discussions that We had a quick look, there are very the product teams knew like they knew why one versus the other. But communicating that in a way that actually made sense to people using these databases was a much harder problem. That was really it was a big challenge for us. And we've got these huge internal documents that didn't have a bajillion revisions now about talking about it at, which is great, because what that does is it forces them to really think about this stuff with the implementations like, Okay, why? What problems does this really solve? Like, we know we think it solves right? We think it solves the large-scale workload problem for Postgres users, but doesn't really and those conversations were absolutely what crystallized that for all of us internally. And it's ultimately what convinced me as part of the team, so now I can go and talk about it, and not feel like I'm a shill.
Matt Yonkovit
So do you have like, you mentioned that kind of like it took lots of documentation really long docs to kind of figure out like, where each of these products? Is there a visualization somewhere that someone could go and like, be like, Okay, I'm gonna use this for this type of application, this for that type of application, this type of application? It's like an easy-to-use type of thing yet?
Gabe Weiss
not yet. That's honestly, that's what we're actively working on now is now created easy. Yeah, I know. I know. I know. It's it. We have its inputs, right? Like it is in words, it's in the documentation that describes it. So it is there. But there are not yet the easy-to-use visuals visualizations are really hard, like getting good ones. A teammate of mine, Priyanka has done a series of things. They're kind of almost in the comic book style, but they're kind of pretty in-depth topics around cloud and stuff. And one of the ones that she did was where do I store my stuff? That's kind of the topic of the comic, and it's fantastic. And it has all of our database products on there, but it does a pretty good job of that. We just haven't updated it yet. For alloy dB. It's a tweet. So yesterday, it might have been yesterday or the day before literally just came out about it. And I tweeted back Hey like we should totally update this alloy DB said yeah, we totally should. So it's top of mind for us to have this easy-to-digest graphic. And we have it for most of our databases. It just hasn't woven Alloy DB into it yet. That's on our plate to do.
Matt Yonkovit
So the most important question that comes out of what you just said is? Did they make you into a superhero when the comic?
Gabe Weiss
Sadly, no, I don't appear anywhere in the comics the heroes are the products. Ultimately, that's the worst side we're all sidekicks. Advocates are total sidekicks the
Matt Yonkovit
Okay, okay, but they could still put you with a comic as a sidekick.
Gabe Weiss
I should talk to Priyanka about that preoccupation making the comic with actually, that'd be kind of fun. That would be fun. Yeah, like proper superhero-style comics. But yeah,
Matt Yonkovit
you can make me the villain, I'll be the villain. I'll be like, I'll be like an anti-performance man. Going to destroy your performance.
Gabe Weiss
Alright, not only that, we're gonna guess I want to do the old serial-style radio shows. If we do that, I'm going to call you in as our villain.
Matt Yonkovit
Yes, please do. I could do voices. I'll do voices. Oh,
Gabe Weiss
nice. People call your people. Super awesome. Awesome.
Matt Yonkovit
So so one of the things that I saw just, I think yesterday, actually, yesterday, was some of the infrastructures came out that it's actually a column database. Yeah. And it's well, which is?
Gabe Weiss
Yes, right. So it's still Postgres, it's still Postgres 100%, solid progress. But like you said, the blog post that came out was going into a lot of the details of what we call the columnar engine. It's and the columnar engine is a lot of things, the kind of the core piece that I like to talk about it is that it layers, an extra memory cache is what it does. So as you're doing your stuff in Postgres, it is taking the standard buffer cache that it's got, and it's rearranging it on REITs to then arrange the data into a columnar format. And that's for folks that don't spend their day-to-day pondering what that actually means. What it does is, it allows you to take the data that's coming through and rearrange it in a way that is optimal to retrieve aggregate information. So it is a kind of common parlance, it makes reading easier. It makes it faster in memory because it leverages the way that memory works are optimized for arrays, array values are what CPU memory, CPU, and memory are optimized to iterate over arrays. Well, when you've got a standard buffer cache for Postgres, it is basically taking a snapshot of your disk data, the row-based data, and moving it into memory, which is absolutely fascinating memory can access it quicker. But it's not optimized for the memory by rearranging the data into columns or arrays, if you will, that now further optimizes for the way that memory functions at its core. And you can get a lot of extra performance out of just that. Note that the engine, I don't want to go. There's the blog post, if you want to go in deep, you can read the blog post about kind of the full span of
Matt Yonkovit
the link, as well here. Yeah,
Gabe Weiss
but that's the key of having this columnar store in memory in addition to your buffer cache, really, it? It. We don't, I think we don't actually call it this in any of our marketing materials, but it basically turns Postgres into an H tap, which is that that hybrid Tregs transactional application is, it's, it makes it so much more performant for that analytical read style traffic. That's, that's a lot of the core gains that we get out of this. It's, it's fun. And that, honestly, this was one of the things that kind of convinced me that we have some legit technology behind AllodB. there's more, but like, this was my turning point in my journey of being won over by Alloy DB was, oh, we really kind of fundamentally changed the way the data access happens for Postgres, without affecting the basic compatibility and interface to Postgres. That's really cool. Like, that is a genuinely awesome thing, that we're able to do that like that. So yeah, I know, it's like, okay, people that know that. It's fun watching the community start to pick up on it. on the day, in a couple of days, after we launched, we had all kinds of people like bi folks coming out of the woodwork like, I can use this for BI and running benchmarks against, like, full-on analytic database, your data warehouses. There's still, okay, that's not quite what we were intending. But it's interesting that you went there. Because it's a, I want to for your listeners, I want to emphasize that it is not going to have the same kind of performance as a proper OAP-like warehouse. It's not designed as that. But what it does, the goal is it just opens up use cases where you might have to try to create some kind of hybrid. Well, alright, I've got my operational transactional over here. And anytime I want to do heavy reads, I've got it. Okay, I've got to create a pipeline over to like a big query or snowflake or something like that. Like, let's capture those folks, where you don't have to expand your tech stack into all these multiple places. Let's just make it better. Yeah, we'll see. We'll see if we hit that mark.
Matt Yonkovit
Fair enough. So, Gabe, I've started this the last few months with my guests. I like to end with the rapid-fire round of random questions that come out of nowhere. No idea what questions are gonna pop into my head next? I'm ready. You're ready for it? Oh,
Gabe Weiss
it's like a stream of consciousness. Like any stream of consciousness?
Matt Yonkovit
Yes. Yeah. So so if you had to become a villain in a movie or comic book or book, which billion would you become?
Gabe Weiss
Magneto! Magneto
Gabe Weiss
Why? And I don't even know why. It's just the first is honestly the first thing that popped in my head. Wow. Okay, fair enough.
Matt Yonkovit
That's okay. That's fine. That's fine. So So cool. So if we were to meet up at a conference, and we're to go out to dinner, what are you going to order? Sushi? Sushi. Oh, my God. Yeah. Yes, yes. Yes. And so you've mentioned that you don't drink coffee. But is there a drink of choice to drink with the sushi or after the sushi or in lieu of like breakfast or something?
Gabe Weiss
Sadly, water is my first choice. But if I'm getting sushi Saki will be involved.
Matt Yonkovit
Okay, okay. Saki will be involved. There you go. There you go. And so what is the last book that you read?
Gabe Weiss
I read the Martian recently. Oh, anyways, but the Martian Yeah, it is a favorite. I read it a lot. It's a good one.
Matt Yonkovit
Yeah, he has a lot of great books. Love all of them. so I think I just read Artemis. Was it Artemis came out right after Russian. Yeah. So
Gabe Weiss
have you read the project, Hail Mary?
Matt Yonkovit
Yeah, I did. Yeah. Okay, good. Yeah, that's a great one too. Yeah, definitely. Definitely. And so what is your favorite TV show or movie of all time and you can say one that you actually were in if you want, even if we've never
Gabe Weiss
no nothing I was in. The Princess Bride is probably my favorite movie. Oh, that book. Like there's that They're both amazing in their own right so I think for movie Princess Bride TV show, boy, I don't know. I don't I don't know that I have a favorite TV show. That's like asking an author what their favorite book is like, I have a hard time with that. That's okay. That's okay. The movie Princess Bride purchase bride is the pinnacle of awesomeness.
Matt Yonkovit
So it's okay. I will end it there. Actually, my favorite line from that is when Wesley is telling Buttercup, you know about his time on the with the Dread Pirate Roberts good job, Wesley. well done sleep. Well. I'll most likely kill you in the morning. Yeah, I love that line. I don't know why. It just sticks with me all the time. So yeah. Anyway, so a great movie. Great movie. Game. Thank you for coming out and hanging out with us. I appreciate you sharing your knowledge on the DevRel space around what Google is doing with AlloyDB and in the database space in general. It's always awesome to chat.
Gabe Weiss
Absolutely. Thanks for having me. I love doing this stuff. It's as this is part of my this is one of my favorite parts of this job is getting to do stuff like this.
Matt Yonkovit
Awesome. Awesome. And for those who are watching, go ahead and subscribe, leave a comment saying you know that Gabe is wrong. He shouldn't be Magneto. He should be someone else. Feel free to put in your favorite movie, or your favorite quote from The Princess Bride. We would love to hear from it. ∎