Link to listen and subscribe: PodBean
Gabi's role at Google is to help developers get the most out of their applications, their databases, and their infrastructures. She has been a long time community member helping people in the PHP and MySQL community for years. The HOSS sits down with Gabi to talk about her journey from Brazil to the US, how she broke into the tech space, and how she ended up at Google.
YouTube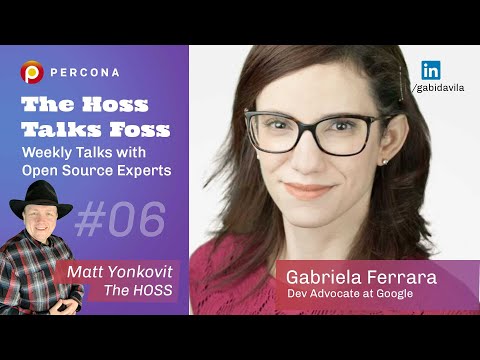 Link: https://youtu.be/cD_w7kUcWKc
Gabriela Ferrara
Developer Advocate, Google
Hi, I am Gabi! I am a Data Engineer working as a Developer Advocate.
My mission is to make database development not only a task achievable for DBAs but the every day developer. Questions? My Twitter DM are open: http://twitter.com/gabidavila