Link to listen and subscribe: PodBean
Emily Omier is specialist in the positioning of cloud native open source projects. In this HOSS Talks FOSS 46, Matt Yonkovit, Head of Open Source Strategy at Percona, sits down with her to talk about how to position your project and gain additional traction in the market. We discuss the often subtle differences between positioning vs. messaging vs. marketing in a context of growing Open Source adoption and in software as service (SaaS) business models.
YouTube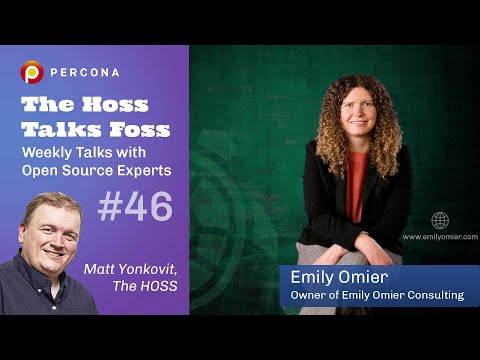 Link: https://youtu.be/TQWHySsN3zo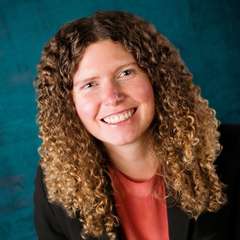 Emily Omier
Founder of Emily Omier Consulting
Emily Omier is specializing in helping startups in the cloud native ecosystem and/or built around an open source project create the right set of assumptions so that prospects and customers understand the product's value immediately. Do you have a sinking feeling that prospects don't understand your product? If your prospects consistently compare you with the wrong alternatives, overlook your awesome features and can't figure out how your thing would fit into their workflow and their tech stack, you might have a positioning problem.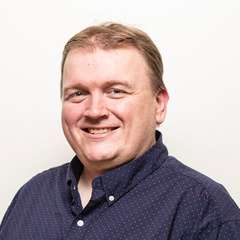 Matt Yonkovit
The HOSS, Percona
Matt is currently working as the Head of Open Source Strategy (HOSS) for Percona, a leader in open source database software and services. He has over 15 years of experience in the open source industry including over 10 years of executive-level experience leading open source teams. Matt's experience merges the technical and business aspects of the open source database experience with both a passion for hands on development and management and the leadership of building strong teams. During his time he has created or managed business units responsible for service delivery ( consulting, support, and managed services ), customer success, product management, marketing, and operations. He currently leads efforts around Percona's OSPO, community, and developer relations efforts. He hosts the HOSS talks FOSS podcast, writes regularly, and shares his MySQL and PostgreSQL knowledge as often as possible.
Transcript
Matt Yonkovit:
Hi, everybody. Welcome to another HOSS Talks FOSS. I'm the HOSS Matt Yonkovit. I'm here with Emily Omier. Hi, Emily, how are you today?
Emily Omier:
I'm doing well. Thank you.
Matt Yonkovit:
No problem. So Emily, you actually have your own consulting company that is focused on positioning open source projects, more specifically,Cloud Native open source projects.
Emily Omier:
Yeah. And actually, to be fair, I generally work with what I call open source startups, or Cloud Native startups. So companies that are looking to monetize an open source project. Ah, yeah, I think I should rephrase this. They're using open source as part of their business strategy. There's a chicken and egg sometimes. Sometimes you start with an open source project. And then you want to monetize that sometimes you want to start a company, and then a part of that strategy is having an open source project. There are a lot of different ways that you can approach it. So open source startup, or open source business, I think open source startup is usually like how I would phrase the type of company that I work with.
Matt Yonkovit:
So before I get into your background, because I'm curious how you got involved in this, I am curious, you bring up an interesting point. It seems that there's a lot of businesses out there who jump on to open source because of the valuation that they see these other companies get, or like, Ooh in order to become big and a unicorn, I need to be open source. So let's do that. And it's almost more plugged into their business side than it is actually their core business. It's more like, this is how we're gonna make money. It's part of our go to market strategy.
Emily Omier:
Yeah, I mean, I've even talked to founders that were like, if I'm going to have a company in the Cloud Native space. I feel like having an open source component is table stakes. Like, I just don't feel like it's possible to have a completely closed source company. Whether or not that's true, I think it's debatable because I can point to fairly successful closed source. Undeniably Cloud Native company. Anyway,
Matt Yonkovit:
There are several, right?
Emily Omier:
Yes. But I do think that that's both. That's also psychological. I think there are people who start from this point of I don't want to, I don't want to like, I don't want to be up on a stage talking about my closed source project. Like, I feel like I did something like that. And that's less legitimate. I don't think that actually happens. But so.
Matt Yonkovit:
Yeah, well, so it's interesting because nowadays, I think that when you talk about Cloud Native, a lot of people running SaaS don't have that same kind of negative connotation around being a closed source. Because it's a service, right? It's a Software as a Service. So you wouldn't necessarily open source that right. And so you see a lot of SaaS products out there in the space, and they are proprietary. But there is no installation or open source component to them.
Emily Omier:
Yeah, I mean, like, if it's completely SaaS, actually, I think of SaaS as one of the open source business models. So this, this SaaS, this, you have your open source, and then you have like the SaaS version of the open source, which, in some cases is actually not, I mean, the pitch is always like, we take the open source project, and we run it for you, and we do everything so you don't have to do anything. The truth is that in not every situation is the SaaS product, actually, identical to the open source project. They just achieved the same thing. If that makes sense. It's kind of not like that, in every situation. The SaaS is actually 95% of the open source project. Sometimes it's 50. Sometimes it's 20.
Matt Yonkovit:
Yeah, no, I mean that that makes sense. So back to How did you get into this space? Right?
Emily Omier:
Yeah, this is the fun, the fun story. I used to be a journalist. And the route that I took into the open source ecosystem was as a technology journalist and writing about technology. In fact, my first entry into technology was writing about IoT or IoT applications like Smart City applications. So that was the first stepping stone. But then I started to write about technology more broadly than I started. to focus on writing about Cloud Native. And then I also started to work for companies doing content marketing. And then from that, sort of have morphed more into doing messaging and positioning. Because what I saw was that I would get hired to do some sort of content marketing, and find out that I would ask questions and realize that they had no idea how they were supposed to talk about the product, basically, they had problems that I was not going to solve with content marketing. And not only that, they were going to make my job as terrible as a content marketer. So it just, like pervasive in the industry, was in an inability to talk about their, their product, or their open source project, and especially how they relate to each other in a way that makes sense, like to anybody. And so I really think that that's like the larger need, then in the industry is just being able to make sense to people.
Matt Yonkovit:
It's also getting back to maybe and for those who are listening, who might not understand the difference between positioning and marketing and messaging, maybe if you have an example that could help us.
Emily Omier:
Yeah, yeah, good question. So positioning is more fundamental than messaging. But they are very related. Positioning is also more fundamental than marketing. Oh, I want to say like I understand marketing is a bad word in the open source ecosystem. I think that that's actually, that's unfortunate. People shouldn't view marketing as a bad word. And in fact, if you have a pure open source project, and you have no monetization goals, and this is just an open source project, you still need to do marketing, because the other way to say marketing is telling people that your thing exists. And if you don't do that, nobody will ever find out that it exists. Anyway, yeah,
Matt Yonkovit:
if you build it isn't the guarantee that they will come?
Emily Omier:
Exactly, exactly. So I would say positioning is all about figuring out when you're telling people that your project exists, what are you telling them? And then also cool, aren't you telling? That's sort of the two components of figuring out like, what, what your product or what your project is? Right? Is this an observability platform? Or is it actually a CI tool? It seems very strange. But you could conceivably have the same tool that could have some aspects related to operations, and observability. And some aspects related to Ci. And maybe in that situation, actually, I'm thinking of a concrete example, in this situation there, it was neither, like neither of those options was the best way to describe it. But they were both potentially accurate. Because they both had the same tool, had some things that were related to Ci and CD, and some things that were really related to operations and observability. So you want to figure out the best market, the way that's generally described as a market category. Ci platform or CI tool is a market category. And that's very well understood. There's a lot of things observability is another like market category, for example. And you want to put your thing, whether it is a commercial project, or a paper or an open source project, you want to put it in the right category so that people will make the right assumptions about it. So I work my business is all about assumptions, and excluding people just wanted to say that. That's, that's what positioning is all about, actually, it's all about controlling assumptions that people make and excluding the right people. So you want people to be able to self-select in and self-select out very easily.
Matt Yonkovit:
So if you were, if you were developing, you mentioned an observability tool for observability. It could have key components that integrate into your CI CD pipeline. But if the tool isn't designed for that, it's really designed for the overall observability. you want to make it very clear that this is first and foremost designed for that observability market, and it's really for could be SRE or could be Dev people, or it could be business people who want to know what's going on in the pipe. But is it? It's doing the who and the what? Right?
Emily Omier:
Yeah, so! But, here's where things get interesting. What you actually do in order to do positioning, right, you have to actually have to let go of what it was designed for. Because here's what can happen. You set out to design the best observability platform ever, and you integrate it with all these things. And one of the things that you think is really important for an observability platform is that it's set up during the deployment phase. So it has this really tight integration into your CI CD pipeline. And, as a result, it's really tightly integrated, it makes sure that all of your other observability tools are automatically set up correctly, at the deployment phase. But you think of this as like the problem you're solving is related to observability. But it could turn out that the thing that you end up creating is actually not an observability tool. And that's not how other people think about it, they may think of it as a deployment tool, because, one of the features is that it sets all of your observability all of your other observability tools up automatically. So they might think of this as actually a deployment or a delivery tool. And you had never thought of it as that you had thought about this tool that you're setting up, you're creating, and it's for SRE, and then you take a step back, you talk to them, so that people who are actually using it, and it turns out, none of them are SRE. Or, or maybe it turns out, like 30%, SRE, and 70% are somebody else. And it turns out that when they talk about your tool, they're not even using the word observability. And, or whatever it is. So that's the challenge is that it's not about how you designed or what you designed your product or your project to be, but actually about what it ends up achieving in the real world and how other people perceive it. That's the other key is that it's also about how other people perceive it.
Matt Yonkovit:
And I would imagine, that's very difficult for a lot of companies and a lot of projects because a lot of open source founders and contributors are very passionate about a certain space and to learn that, if they're passionate about A but their product isn't being used for A, that it's really being used for B and they're like, oh, I don't even care about B.
Emily Omier:
I would imagine that creates a bit of frustration. It can be really challenging for companies. Yeah, I was talking with somebody, and they have an open source project and a related product that is related to container management, on fairly broad terms. So we can't pin down who this is. But they were getting a lot of interest from companies that have edge devices. And they never intended this to be a tool that had anything to do with the edge. They were not designed with the intention that this would be for like deployments of 100,000 edge devices. But they have a bunch of people who are interested in that. And they're really hesitant, like, do I think that that's where they should go? Yes, I think it's actually like, almost obvious, almost like staring them in the fact that they need to focus on this, like enterprise edge deployment use case of both the open source and the paid product. But that's hard because it's a pivot. And it's particularly when you're talking about a company, it involves like, buy-in from the board and investors and buy-in from the whole team. It's easier if you're just a scrappy, open source project, you can make that pivot. logistically, it's easier, but psychologically, it's not necessarily easier because you're like, I didn't I didn't mean for this to be used in this way. What's going on? So, yeah, it's, it's hard.
Matt Yonkovit:
So a lot of this when you're talking about a position where you're helping companies do is uncover what their users perceive their product or the project to be good at where it fits in, and where they might be able to start to accelerate their business. That's a bit by focusing more on the things that already naturally occur.
Emily Omier:
Exactly the way I think about it is like, how do you uncover what your thing? Because really a lot of the things I'm talking about apply equally to projects and products. But I will talk about some specifics related to open source later. But what does your thing already naturally do better than any other option? And sometimes it's not the thing you originally thought of.
Matt Yonkovit:
But I think that's where, and I've talked to a lot of founders of companies. And it's interesting because you see, they have a very clear vision. And sometimes that vision doesn't match reality. Yes. Right. And I think that's where there's always a challenge, right? Because I'm going to go build the best X. And it turned out building the best Y? Yep, that's not a bad thing.
Emily Omier:
It's just what I have to say about this, this actually all comes down to goals. So I was talking with a guy who is the founder of Snyk a while ago, and he was talking about how there was a moment at Snyk, where they wondered how we actually build Y instead of X. And it looks like it would be better potentially, for their business to pivot a little bit. And they did not. And there were two reasons for that. Reason number one was that they had a very, like a vision that was related to almost like a mission about incorporating security into development, and they were already financially secure. So from a financial perspective, it's not gonna say it didn't matter, but it was not going to be like that because he'd already had a successful startup. And basically, the way that he said it, it was like, my priority was achieving this mission, not having a successful business, the mission was more important than the successful business. If that's the case, then it makes sense to keep, like, keep pushing on your business, or on your mission. Sorry, it makes sense if it's really mission-driven, and I can definitely see that, like, when we're talking about something like security, I think that that can make sense. On the other hand, what's really important to you is that this business is successful. you don't want to ignore signs like that. Same if, if, and when I say ignore, like, they did not ignore the signs, they looked at the signs, said, We see, we understand what this could potentially mean. And we've decided that we are not going to act on it, which is actually different from ignoring it. Ignoring is never gonna,
Matt Yonkovit:
but I mean, gives you the opportunity to make changes to your own products or setup to maybe reinforce what your vision or your mission is. Yeah, but I think that this gets back to another blog you wrote on why an amazing open source project doesn't always equal an amazing company. Right. And I, and I think that this is where your vision might not necessarily translate into dollars in some cases.
Emily Omier:
Yeah, and sometimes it doesn't, the thing that I always like to say to founders is, you have to understand that a lot of times an open source user, is just, they're just not the same profile as a commercial purchaser. And that's okay. I mean, that's just, it's just how it is, it's okay. It's how open source works. I don't think an open source project should ever be like your, your lead funnel for your, your commercial product. Do I think an open source project could be like marketing or something? Sure, maybe, but it's about having the awareness that your company exists. I think doing an open source project as a lead funnel is not effective. And I think that alienates the open source community. And it also just doesn't work because the fundamental characteristics of the open source users generally don't have a huge overlap with the commercial purchases.
Matt Yonkovit:
So what kind of process or what kind of things if you're looking to figure out your positioning and or validate what you think it is, what sort of things should you look at? Where should you kind of poke around?
Emily Omier:
Yeah, so the first step is always figuring out who loves you the most. So if you have an open source project, I'm going to go ahead and talk about open source projects here. But if you have an open source project, so first, you want to figure out what success looks like to you if you have an open source project, just because success can have different meanings in an open source context. like, Why do you have this open source project in the first place? Like, for example, Facebook uses open source projects for recruiting. Right? If that's why you use an open source project, why you have your open source project, you have certain goals in mind. And you have to be aware of that, that's different goals than if you are just some person who's doing this for fun. Or if you are a company that's hoping to build a business that's related to open source in some way. So figure out what success looks like and why you're doing this in the first place. And then you want to identify who are the people you wish you had more. So if you want more code contributors, look at your code contributors and think, who are the contributors who are really awesome, and who I wish I could clone and talk to some of them. But you want this to go the same way. So if you have a paid product, figure out who the customers who are really awesome are, the customers who are super excited, and the customers who just feel like they do not care about all of your weaknesses. You have some weaknesses, whether it's your open source, or paid, like, there are some things about your products that stock, some people don't care. And you want to focus on those people. And talk to them, you want to figure out how they used your project, or your product? Why do they use your product or your project? What, what was the moment when they decided that they were going to try this out? What pain are they experiencing? And what did they want to achieve? And what words do they use to describe your product? I always ask a question when I do customer interviews, like if you were to describe this to a colleague, what would you say? And that's you don't want to rely 100% on that. But it's a really good input into how people, the type of people that you want more of how they think about your thing. So then after you do that, you sort of use that as like a jumping-off point to then think about, oh, there's something I missed, it's really important, what would they do if you didn't exist. And that's really important actually because it tells you what the true comparison that they're making in their head is. So the thing that a lot of founders also sort of getting really hung up on is their competitors. And when they say competitors, they mean like some other startup that does the same thing that they do. But in the minds of a lot of users, the competitor is to do nothing. It's the status quo. And that's a big thing. Yeah. And the status quo could mean it could mean like to achieve the same outcome, we're going to hire a new person, or to achieve the same outcome, we're going to do manual work for eight hours, or to achieve the same outcome. we're, yeah, it for security. I always make that I always say like, for security, like to achieve the same outcome, we're going to cross our fingers. And what, so what are they? What would they actually do if you didn't exist? That's who they're really comparing you to? So if you're saying, you're really easy to use, and the alternative is crossing your fingers, people are going to be like?
Matt Yonkovit:
Yeah, and I think it's interesting, you brought up a couple of really interesting points. I think that one of the things that most people don't realize is apathy, or doing nothing, is the biggest threat to open source companies. Right? Because, well,
Emily Omier:
not unique about open source companies.
Matt Yonkovit:
But there's a uniqueness in the open source side because when you talk about paying customers versus users, you can be a user and not a paying customer. In fact, most companies have way more users and paying customers. We did some surveys last few years. And they asked how willing are you to pay for enterprise features? Two-thirds are already predisposed to never pay for anything in open source. Right? And that's probably a low number. So you have this group of people whose thought process is, I don't want to necessarily pay right out of the box. And so when you say, Oh, are they choosing your product? are they choosing to buy the enterprise version or pay For your software as a service or your platform as a service, and they're saying no, that's just a natural thing. And they can choose to just self-support, choose to self-run or choose to not use your product at all.
Emily Omier:
Yeah, so the thing that's really unique about positioning for open source companies is that you do have to position yourself against your, you have to position your, your paid offering, and you have to position your open source project. And ideally, right, you want them both to be successful. Right, you want them both to be attracting people that are in the right place. And this comes down to the who question, right? And, and why I say I like ideals and exclusion and assumptions. Because you want it to be really easy for people to self exclude, so to speak, or self-select is really the right word. And this goes for people who are not appropriate for either of your, of your offerings, your open source, or you paid that thing. But you also want people to really easily understand which of those two things is best for them. And the way that I think about it, this is really hard for companies. But you don't want people who would actually be better off in open source to be paying you just as much as you don't want people who would actually be better off with a thing to be just self-supporting with open source.
That is a hard pitch to a lot of shareholders and investors. It really is. I'm not saying I agree with you 100%. But that's a hard thing to say, though, the hardest thing with any startup or any business is figuring out when to say no. Right. And, and I think that that is potentially one of the biggest mistakes startups make is they try to overcorrect in Capture too much of the market chasing too many of the dollars. There's a lot of business books out there that talk about being this successful unicorn or the top company in your space, you need 7% of that market. That's it. And that's a very tiny amount. It comes from a series of books on the Rockefeller methods. I will probably remember it after this. Anyways, he talked quite a bit about Ikea, Ikea is a well-known brand, right, and they own less than 7% of the entire furniture market. But they are considered this massive brand. But they focus just on people who want to build their own furniture and don't want the hassle of all this other stuff. So cheap to do, they've kind of got their positioning down, and they're focused, and they're willing to this is our box, we're gonna dominate that box.
Key, a customer is a kind of like the open source customer, they're willing to put in some elbow grease on their own. You really like the open source user. But the point of positioning actually is to take that broader market and narrow it down. So that instead of that, you might say, well, we have 7% of the overall furniture market. But we have, let's say, 90% of the market, and I at this, I'm just making that up of the market for people who have a tight budget, and they don't and they don't like to shop at the thrift shops, right? Because I would imagine that one of the competitive alternatives for IKEA is going to Goodwill. And right, it's going to be similar. It's going to be a similar price point that probably ends like honestly, you'll probably get higher quality and goodwill. So IKEA is positioning people who have some people who hate buying new furniture or using stuff in general. So therefore good looking for furniture for people who are averse to buying used and don't really care about quality
Matt Yonkovit:
I mean, the right but that's positioning, right? And you've narrowed that down now, to a point where you can focus on when you talk about marketing activities, that's where those people exist. That's where you want to focus. When you talk about new products, what does that subset want? In their products? It's really hard.
Emily Omier:
And now IKEA has like, 100% of that market? I mean, where else do you go? If you have a super tight budget, but you're not going to go shop at Goodwill?
Matt Yonkovit:
Right! I mean, you're right.
Emily Omier:
I mean, that's the low part of the market. But that Yeah, and if you don't, if you just don't like to use stuff, in general, you don't shop with it, garage sales, either. I like it.
Matt Yonkovit:
But I think that's where and as I talk with different executives, and they look at the broader market, and they're like, Oh, we're gonna capture all this market, we're gonna like this is what we're going to do. And you see open source projects start as a core set of mission values, and then over time, to expand their market share, they start to try to add new features, new functionality, new other things to jump to, right. So hey, we're really focused on this. Let's jump to the next size and the next and they often lose their purpose in a lot of cases. And that it's hard for them to narrow back down because it's, again, say no.
Emily Omier:
Yeah, so. And the problem, of course, with that, is that if you're trying to expand by adding new features, you can, in fact, end up serving your original target market, or serving a core market worse than you did at the beginning. And I wouldn't say I will caution the companies I say, you totally should expand, but certainly, at the, it's like, you want to be proportionate. if you're Google, like do whatever you want to take on.
Matt Yonkovit:
If you've got that much money, there's a different rulebook.
Emily Omier:
Exactly. But at the beginning when you have $5 million of venture funding, for example, or even more so if you're bootstrapped, so you have like your, your, your severance pay from your last job, and you're, you're trying to figure out how to focus? Well, you have, you have to really focus on a very tight market, because it's just, it's just otherwise you won't get any traction. And you also can't legitimately claim, to serve the needs of this super diverse group of customers. But it is totally possible with very limited resources to meet the needs of a very, very specific type of customer, or open source user, right, this applies equally, I want to say to open source projects. So if you're just one person who's developing an open source project in their spare time, and you want an open source project that's going to actually get used, and that's going to develop a community. And that's going to have a vibrant community, that's not just you, you want to focus on something really specific, where the existing options are not serving that market well. And then there's, there's lots and lots of opportunities for this, because, again, the big guys, the big, they're like Google and AWS, and Red Hat's they are just too big to go after really, really tiny subsets. And they're gonna offer these sort of all general-purpose all-in-one solution, that are not going to meet the needs of really specific niches. And if you as a startup can, then one of the questions a lot of companies or a lot of like, very early-stage companies get is like what, what, why would I go with you or you're going to go out of business in two years, or it seems like a risk, whatever, blah, blah, blah. But if you can say, like, yes we might go out of business in two years. That's true. But we offer XYZ and when you say XYZ, if you should be talking about value, or at least the benefits, not like the features, but we let you do XYZ, that's really important to people who fit your very specific characteristic. And if you go to AWS Sure, you can use a general-purpose thing and you can spend the next two months clicking boxes to set it up. But we have this thing and it perfectly meets exactly the needs that you have, then, yeah, like, they're gonna say yes, they're gonna go for and they're gonna tell your friend their friends that are like, fit their exact characteristics. And guess what, if there are only 100 of those people that exist in the world, you can probably A, they probably already know each other B, you can meet your sales goal. I mean, if your sales goal is like eight, for this next year, or even if your sales goal was like 20, for the next year, you're actually more likely to need it. If you're in this really, really narrow niche and you fix something and are able to communicate that you fix that thing. Really, really well. Then if you're trying to sell 20, General Purpose, blah, sort of mushy things to anyone.
Matt Yonkovit:
And I think that's where if you can narrow your focus, especially early on, and you build that fervent fan base within that segment, it becomes easier to have those conversations with those people on what else can we do to help you? Yeah. And that's how you can expand?
Emily Omier:
Yep, exactly. And you can also expand, you can expand to adjacent markets, you can expand to adjacent, there's a lot of ways, by the way, that I define like characteristics. This is another thing I think people get really caught up on is they get caught up on industry verticals, and particularly in the open source space. And in this space that I work in, I actually like to focus on, like characteristics of the application, or of the cloud workload or whatever. So is it bound by any compliance frameworks? Is it like, How sensitive is it? Right? We talked about security, but some, like everyone, talked about how they want everything to be maximally secure. And that's, that's not true. But you do have some things that are more sensitive than others. So that's a characteristic of an application. It could be it's written in a particular language, it could be it uses a particular that has used particular other tools or has particular other dependencies. So you want to think about characteristics of the application, those are really, I think, even more, important than thinking about characteristics of the company.
Matt Yonkovit:
Yeah, and I think that's a trap we all fall into, especially when you're talking about infrastructure software, right? When you're talking about end-user functionality, and you've got an app that does finance stuff, the finance industry is a targeted audience, yes. But when you're talking about a database, or you're talking about Kubernetes, or you're talking about different infrastructure components, it's often that they're running the same thing, they might use different features. But you'll probably have lumps of core value that certain people will get, right. And in the case of Kubernetes, it could be that they want to eliminate human error, right, so they want to repeat the same thing all the time. Right, and that making sure that they can reduce human error and improve efficiencies, the big thing, and that could be a thing that is very valuable to retail, and healthcare and banking, all in the same bucket.
Emily Omier:
Yeah, definitely. I mean, and you do think that, so, within an organization, there's going to be different buckets, right. So particularly, if you're talking about like a big organization, so let's say we're talking about a huge retail enterprise, they are going to have some apps that are customer-facing, and they're going to have some that are not, they're going to have some that deal with, with sensitive with personal information, they're going to have some that do not, they're going to have some that if they go down, it cost them like a million dollars a second, they're gonna have some that can go down for two weeks. And it's like, it's kind of annoying, but it's not really a big deal. And so that's why I think it's important to really, really dial in on the characteristics of the application, rather than focusing too much on the company. Because a customer is facing an application at an E-commerce site versus at a bank. Well, maybe thinking is bad, because that's like, really high stakes. customer-facing application, that that produces revenue, in some way, is going to be vastly more important, regardless of what industry it's in than an internal like HR application
Matt Yonkovit:
Or a blog or a wiki or,
Emily Omier:
or something that's customer-facing, but that doesn't really produce revenue, right? So you want to think that like, that's actually a really good characteristic to think of like Is this related to something that produces revenue or not?
Matt Yonkovit:
Okay, great. So Emily, where can people find out more about what you do and maybe take a look at some of the articles and you even have your own podcast, which I was a guest on?
Emily Omier:
Yes, thank you!
Matt Yonkovit:
Where can they find this?
Emily Omier:
So you can come to my website, which is emilyomier.com. I know my last name is a little hard to spell. But you can also look for Cloud Native startups, which is my podcast. Positioning open source is my blog. If you just go to positioningopensource.com, that will lead you over to my website and to my blog. I'll see what else I also write a column at the new stack. That is about entrepreneurship for engineers. So you can head over to the new stack and find some of my work there.
Matt Yonkovit:
Well, like everybody nowadays, right? So many ways to get in touch with people. Yeah. But Emily, thank you for coming. And I would encourage everybody to check out Emily's blogs and her podcast, especially if you're in that startup space, you're looking to maybe start a new company. You're looking for some advice and looking at how to accelerate your open source project as well.
Emily Omier:
Thanks so much.
Matt Yonkovit:
All right. Thanks, Emily. Thanks for coming in. ∎