Link to listen and subscribe: PodBean
Join Percona's HOSS (Head of Open Source Strategy) Matt Yonkovit as he sits down with Steve Hoffman, VP Engineering at Percona, to talk about his Engineering experience and his journey to Percona. Steve dives into several interesting topics including: tips and tricks for managing a team, challenges face in the open source space, the growth and development of Percona Monitoring and Management (PMM), finding and hiring engineers, and how to contribute to an open source project.
YouTube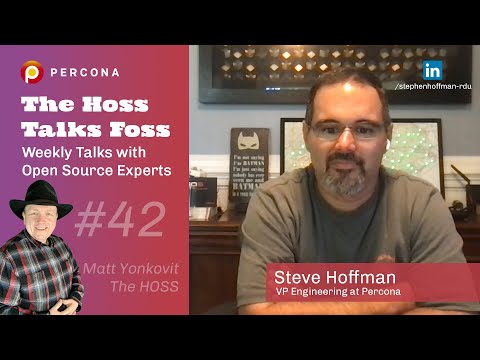 Link: https://youtu.be/474iAPyUGy0
Steve Hoffman
VP Engineering at Percona
Technology leader who thrives in challenging, fast-paced environments committed to delivering solutions and value to both the internal and external customer. Rich mix of business management and technology coupled with demonstrated ability to lead multiple development teams on multiple platforms focusing on meeting performance, operational and financial objectives.
Transcript