Link to listen and subscribe: PodBean
Join the HOSS (Percona's Head of Open Source Strategy) as he talks with MySQL and open source veteran Morgan Tocker about open source development, how we both got started in the open-source business, how people can contribute, and some of the cool things he has been up to.
YouTube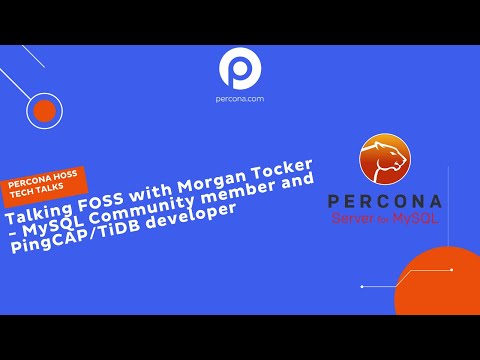 Link: https://youtu.be/T2t0YeHMeqU
Morgan Tocker
Developer, TiDB
I joined MySQL AB in January 2006, working remotely from my home in Brisbane, Australia.
I used the opportunity of working remotely to relocate to Canada. In 2008, after Sun Microsystems acquired MySQL, I joined Percona. I later rejoined the MySQL team under Oracle and worked as Product Manager for the MySQL Server until 2017.
I live in the Canadian Rockies with my wife, kids, and dog. I'm a fulltime employee of PingCAP, where we are building a horizontally scalable NewSQL database that speaks the MySQL protocol.