Link to listen and subscribe: PodBean
Sergey Pronin Percona's Product Owner for Percona's Kubernetes operators sat down to talk to us about using Kubernetes to manage databases, running Kubernetes on the edge, and where he sees the technology space headed. We talk to Sergey about his latest blogs covering:
Don't miss the latest episode of the HOSS talks Foss.
YouTube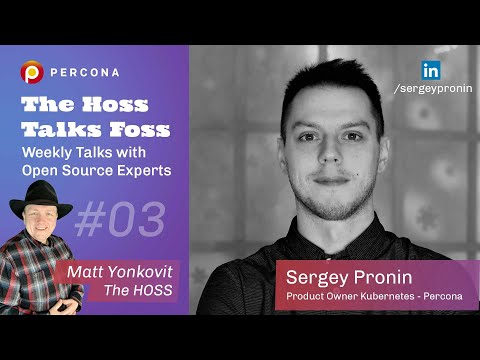 Link: https://youtu.be/Qx-tKmucomc
Sergey Pronin
Product Owner, Percona
Sergey is a passionate technology "driver". After graduation worked in various fields: internet service provider, financial sector and M&A business. Main focal points were infrastructure and products around it. At Percona as a Product Owner drives forward Kubernetes and Cloud databases solutions.