Link to listen and subscribe: PodBean
Karthik Ranganathan CTO at Yugabyte knows databases inside and out having been on the team that first built Apache Cassandra, helped optimize and scale HBase, and most recently built Yugabyte. What insights does he have from participating in these efforts? He sat down with Percona's HOSS Matt Yonkovit to talk through what he learned, what he regretted, and how Yugabyte takes those lessons and implements them.
YouTube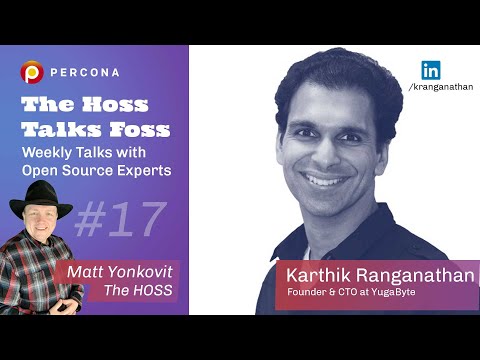 Link: https://youtu.be/UU6w0aFhHKY
Karthik Ranganathan
Founder and CTO, Yugabyte
Karthik was one of the original database engineers at Facebook responsible for building distributed databases including Cassandra and HBase. He is an Apache HBase committer, and also an early contributor to Cassandra, before it was open-sourced by Facebook. He is currently the co-founder and CTO of the company behind YugabyteDB, a fully open-source distributed SQL database for building cloud-native and geo-distributed applications.