Link to listen and subscribe: PodBean
Sergey Pronin (Percona Product Owner for Percona's Kubernetes operators) visits with the HOSS again talking about the latest releases as Percona adds functionality to Percona's MongoDB and MySQL Operators (Also coming soon a PostgreSQL Operator!).
YouTube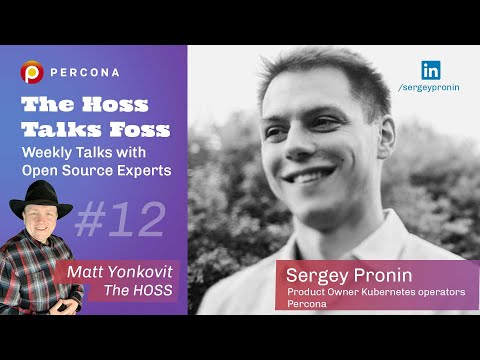 Link: https://youtu.be/hHxLBRvCZeg
Sergey Pronin
Product Owner, Percona
Sergey is a passionate technology "driver". After graduation worked in various fields: internet service provider, financial sector and M&A business. Main focal points were infrastructure and products around it. At Percona as a Product Owner drives forward Kubernetes and Cloud databases solutions.