PostgreSQL running on Kubernetes operations - Percona Community PostgreSQL Live Stream & Chat - Aug, 11th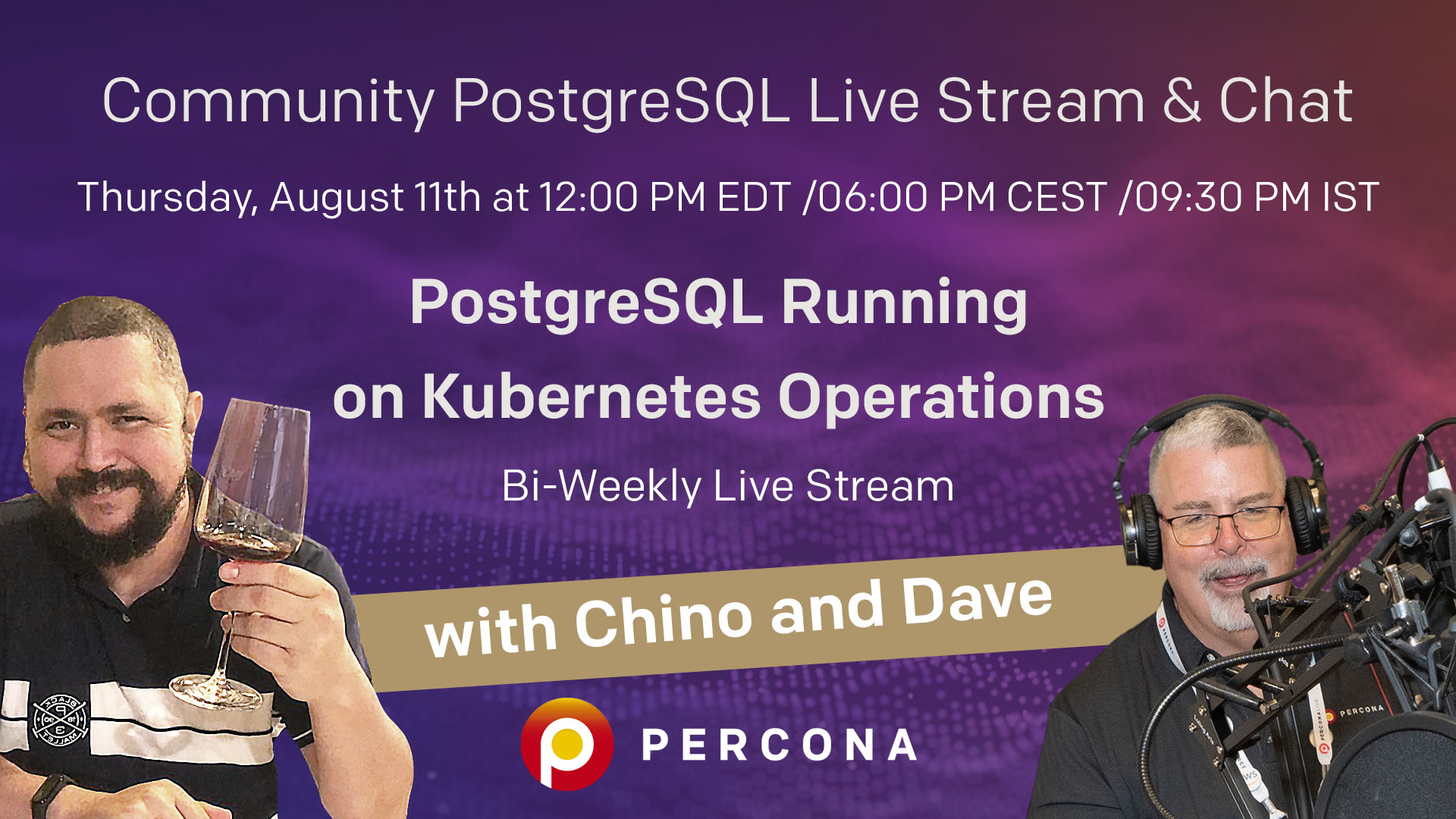 Percona Community Live Stream will share a demo and some best practices on running Postgres on Kubernetes Operations. This is a part of a bi-weekly regular meetup to share experience and improve database opensource skills with Dave and Charly. Come up and ask questions.
Video
Transcript
Charly Batista
Percona, PostgreSQL Tech Lead
Charly Batista is currently PostgreSQL Tech Lead at Percona. Possesses over twelve (12) years of experience in various areas of IT including Database Administration, Data Analysis, Systems Analysis and Software Development. Strong analytical skills combined with experience in object oriented programming techniques. Technical Leader for more than four (4) years for the Developer Team. Born in Brazil and now living in Shanghai-China.
Dave Stokes
Technology Evangelist at Percona
Dave joined Percona last February 2022. Dave is MySQL Community Manager and the author of MySQL & JSON - A Practical Programming Guide