Installing and Setting Up MySQL on Kubernetes - Percona Community MySQL Live Stream & Chat - August 19th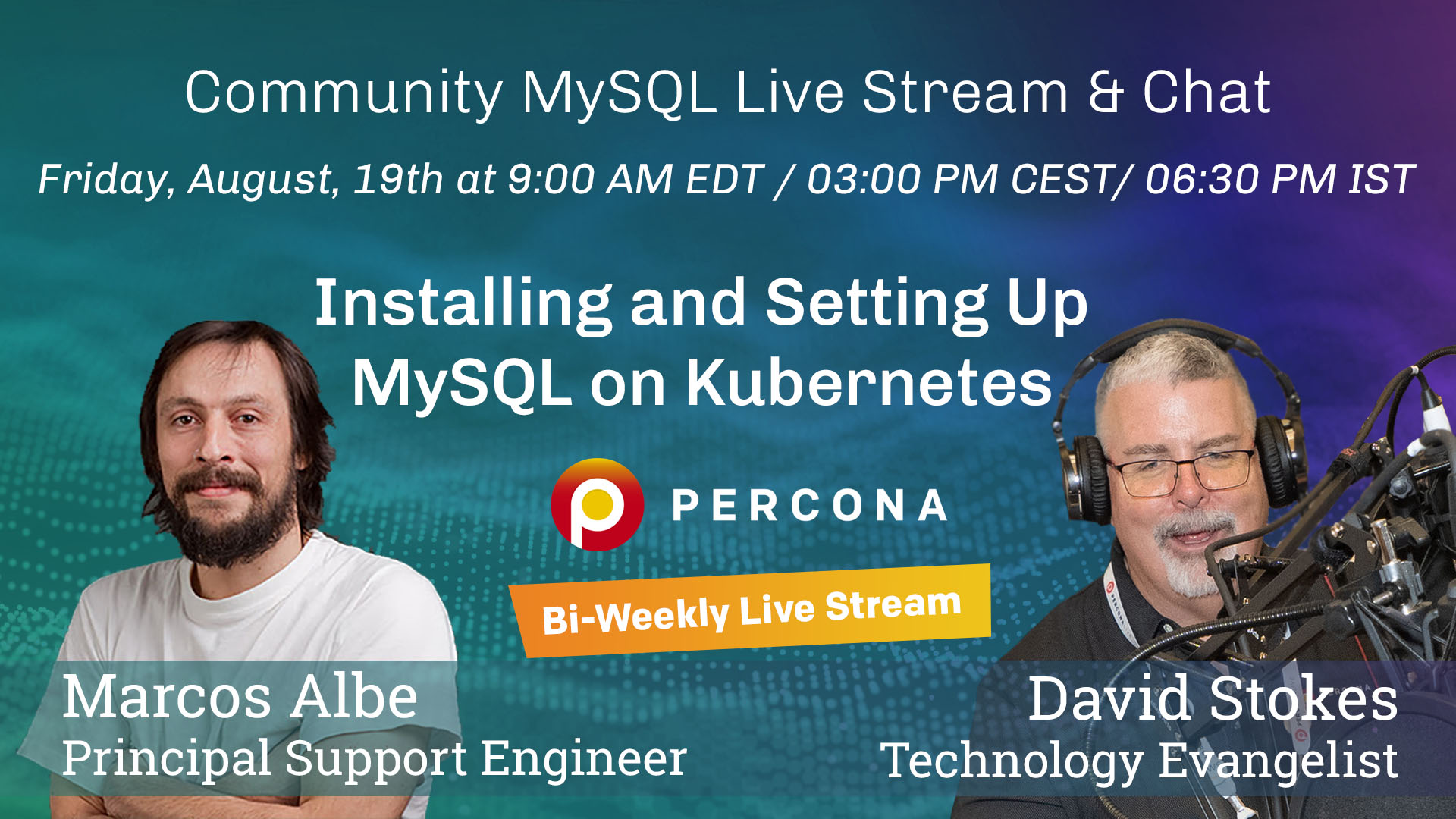 Start running MySQL on Kubernetes with the lead of Percona Experts. Dave and Marcos were at the Community Live stream to share some tips and tricks.
Video
Transcript
Marcos Albe
Principal Support Engineer, Percona
After 12 years working as a developer for local and remote firms, Marcos decided to pursuit true love and become full time DBA, so he has been doing MySQL Support at Percona for the past 8+ years, providing lead web properties with advise on anything-MySQL and in-depth system performance analysis.
Dave Stokes
Technology Evangelist at Percona
Dave joined Percona last February 2022. Dave is MySQL Community Manager and the author of MySQL & JSON - A Practical Programming Guide