Setting Up Failover via a Replica for MySQL - Percona Community MySQL Live Stream & Chat - July 8th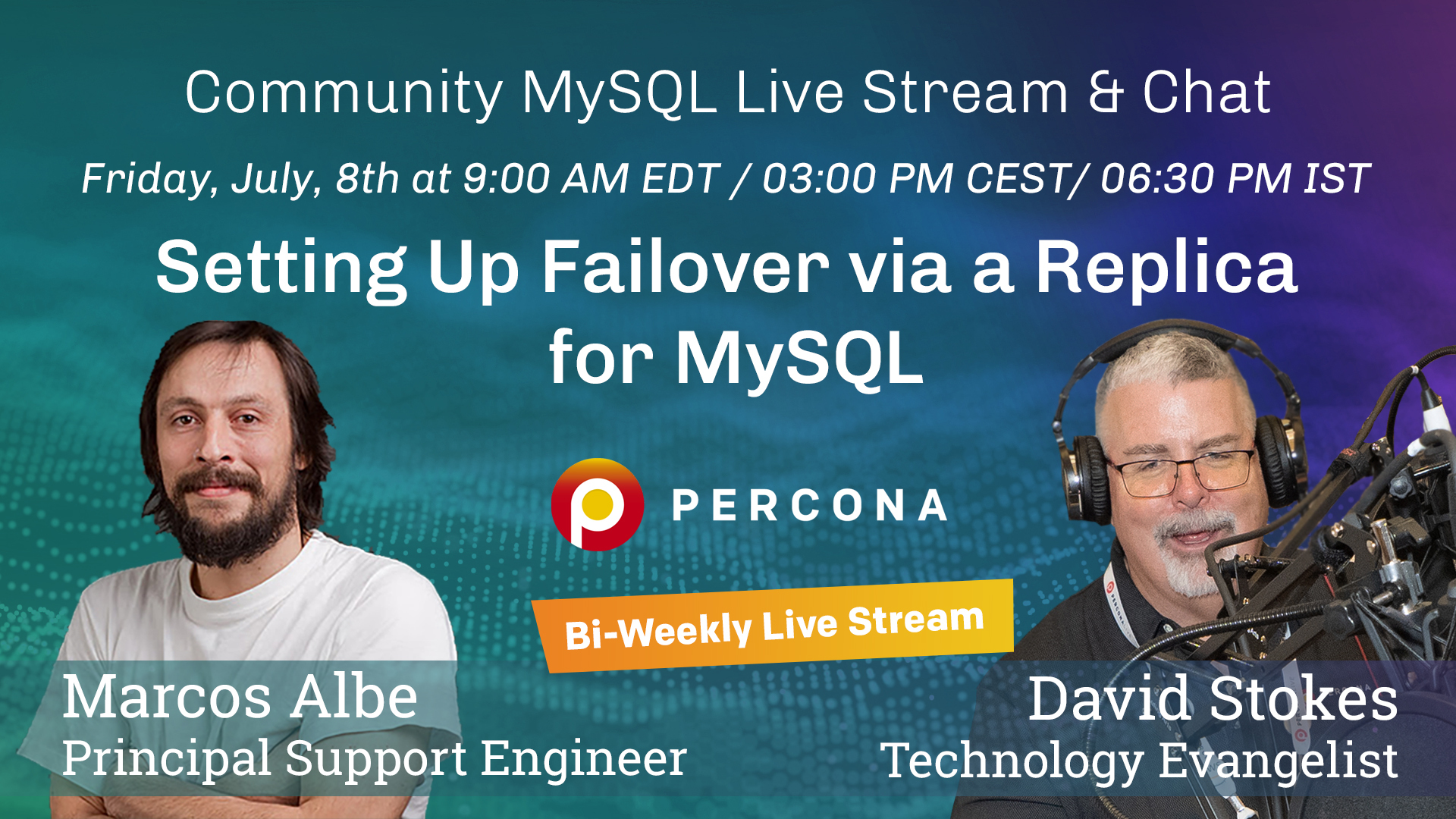 The Next Community Livestream will focus on Failover and Replica for MySQL. Our experts Dave Stokes and Marcos Albe will take us through the setting to make it easier and answer your question straight forward.
Join us Live & Ask Questions
Friday, July 8th at 9:00 AM EDT / 03:00 PM CEST/ 06:30 PM IST Dave and Marcos will talk more about Setting Up Failover via a Replica for MySQL
Subscribe
Watch it live on YouTube, Linkedin, and Twitch. Live chat on Discord. Add this event to your Google Calendar Follow us on Twitter and stay tuned to all upcoming meetups. Any comments, feedback, and suggestions are welcome to help Percona Community improve upcoming events!
Marcos Albe
Principal Support Engineer, Percona
After 12 years working as a developer for local and remote firms, Marcos decided to pursuit true love and become full time DBA, so he has been doing MySQL Support at Percona for the past 8+ years, providing lead web properties with advise on anything-MySQL and in-depth system performance analysis.
Dave Stokes
Technology Evangelist at Percona
Dave joined Percona last February 2022. Dave is MySQL Community Manager and the author of MySQL & JSON - A Practical Programming Guide