The Open-Source Distributed Graph Database: Nebula Graph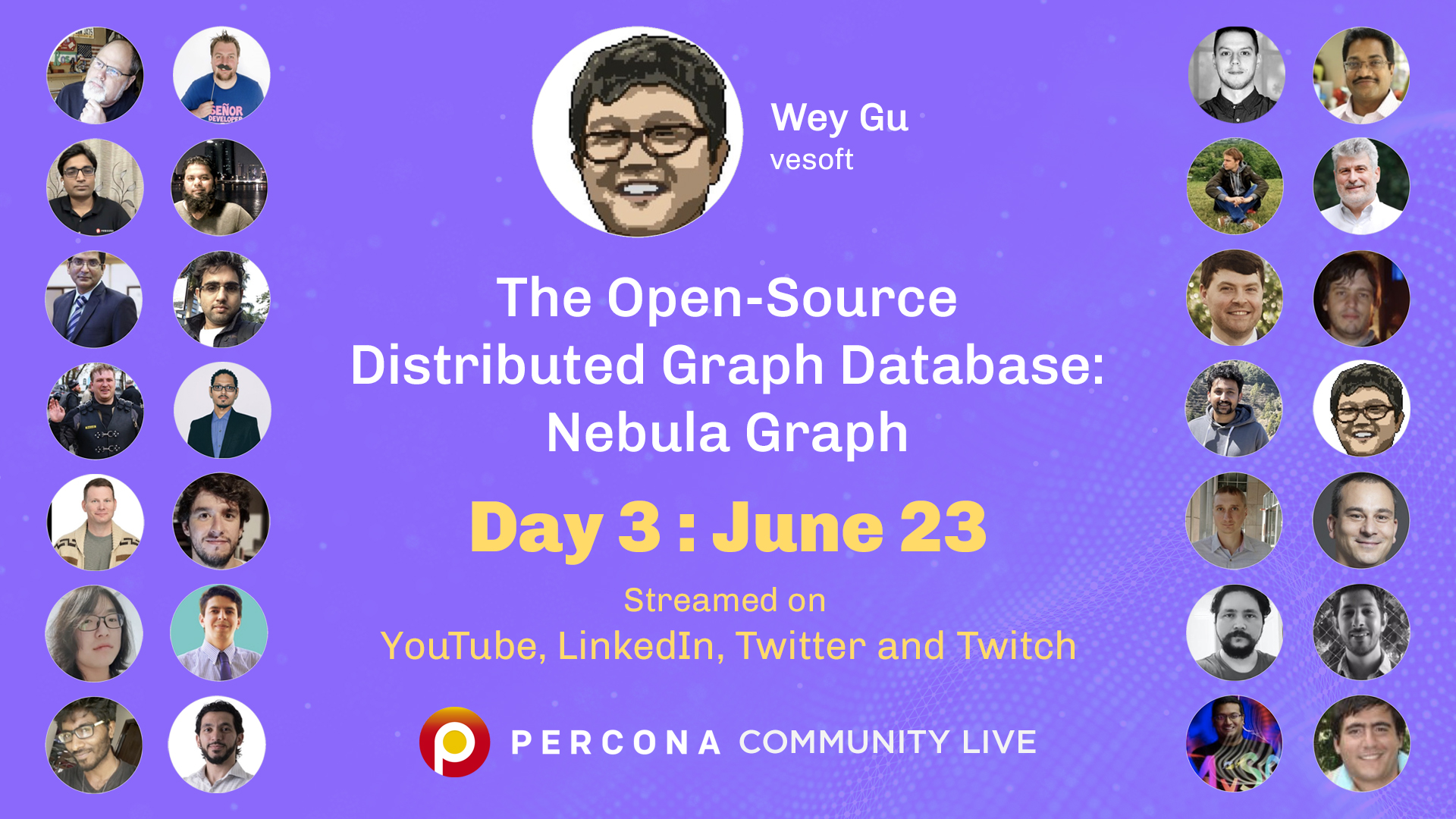 This session was presented on Percona Community Live Online June 21-23, 2022. Check out the full schedule here.
Nebula Graph is a young Open Source Graph Database that excels at huge data volume OLTP scenarios, started from 18' with v3.0 being released on Feb. 22', Nebula had been adopted by many teams including WeChat/Baidu/Meituan/Bigo/Akulaku as the Graph Storage Layer.
Watch Video Here
Transcript
Wey Gu
Developer Advocate, Vesoft
Wey is a software engineer living in Shanghai, China. He enjoys building things with magic and scaling the magic to the wizard community in the day time and sings sometime at night.