Cross-Cloud Migrations With Databases on Kubernetes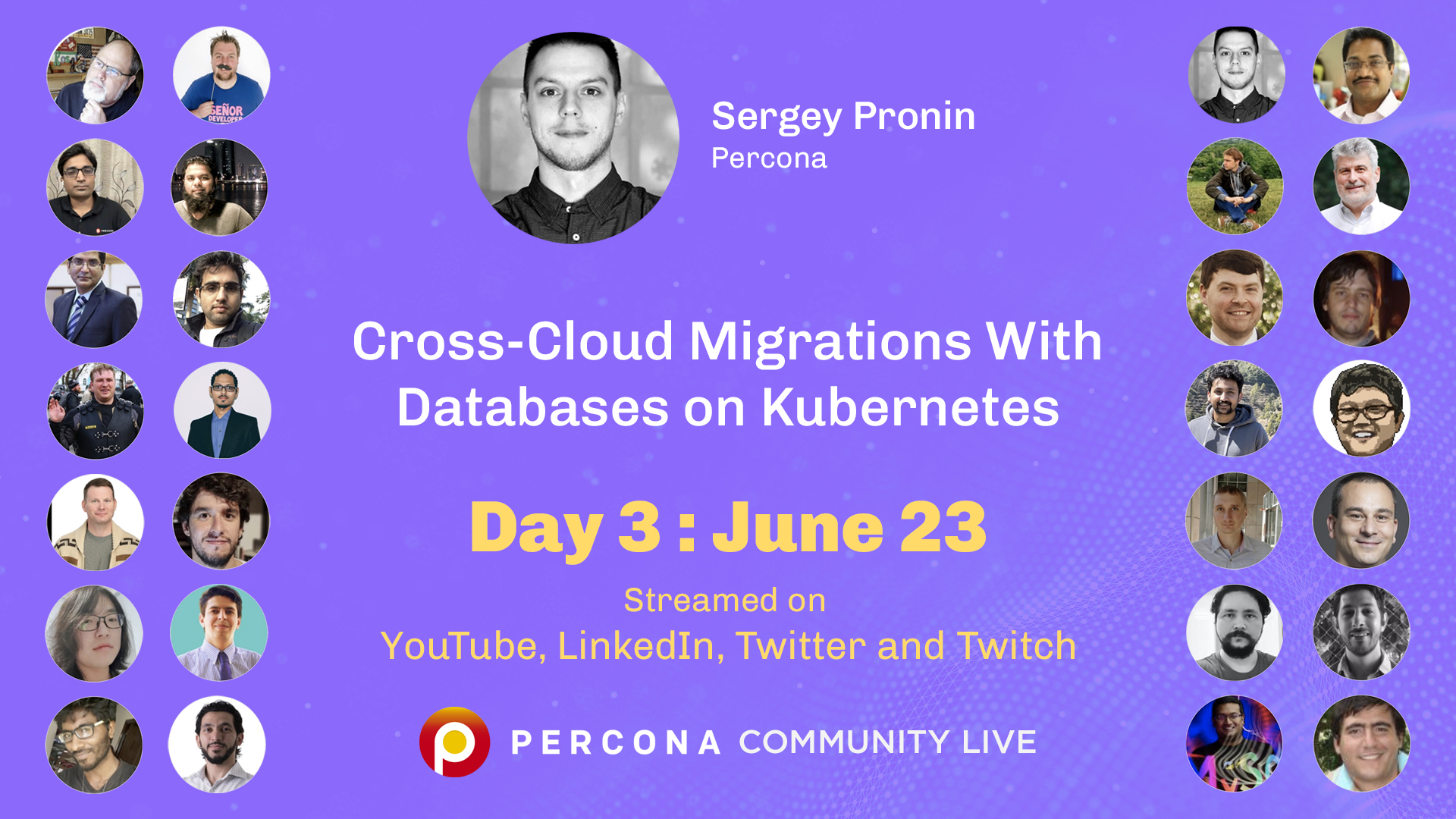 This session was presented on Percona Community Live Online June 21-23, 2022. Check out the full schedule here.
In this talk you will learn how Kubernetes and Percona Operators can help you to avoid vendor lock-in when you run your databases in containers with Percona Operators.
Watch Video Here
Transcript
Sergey Pronin
Product Owner, Percona
Sergey is a passionate technology "driver". After graduation worked in various fields: internet service provider, financial sector and M&A business. Main focal points were infrastructure and products around it. At Percona as a Product Owner drives forward Kubernetes and Cloud databases solutions.