PMM Development Process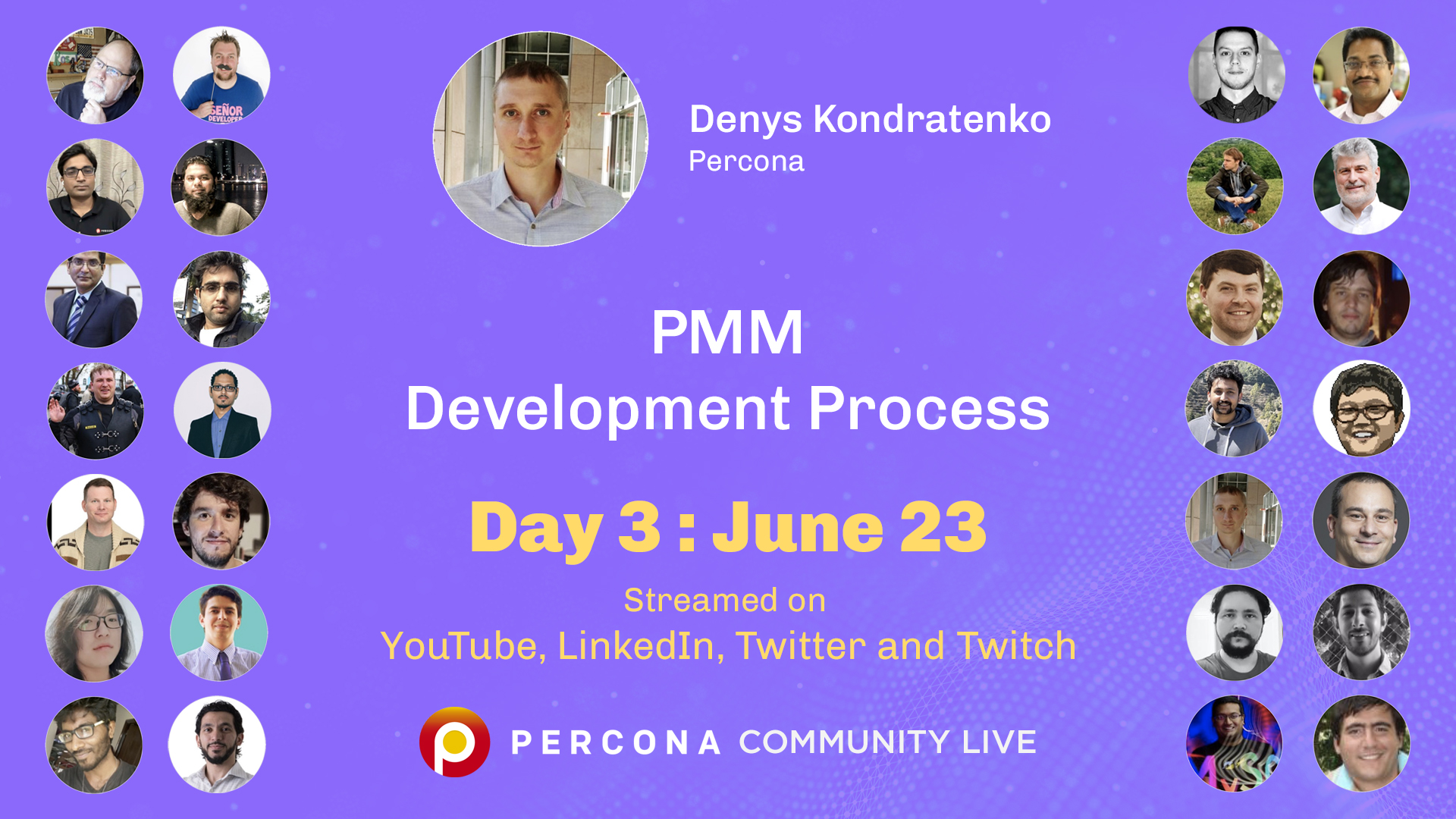 This session was presented on Percona Community Live Online June 21-23, 2022. Check out the full schedule here.
I would discuss how to contribute to the PMM project, what process we use and show example of code contribution to the parts of PMM.
Watch Video Here
Transcript
Denys Kondratenko
Director of Software Engineering, Percona
I am Engineering Manager in Percona working on Percona Monitoring and Management solution.
My past experience is:
distributed storage as engineering manager: SUSE - Ceph; Seagate - Lustre
Monitoring experience in Massive Solutions
Embedded engineer in Mindspeed before that
I love Linux, run full Wayland, openSUSEway (sway) and Fedora