PMM on Kubernetes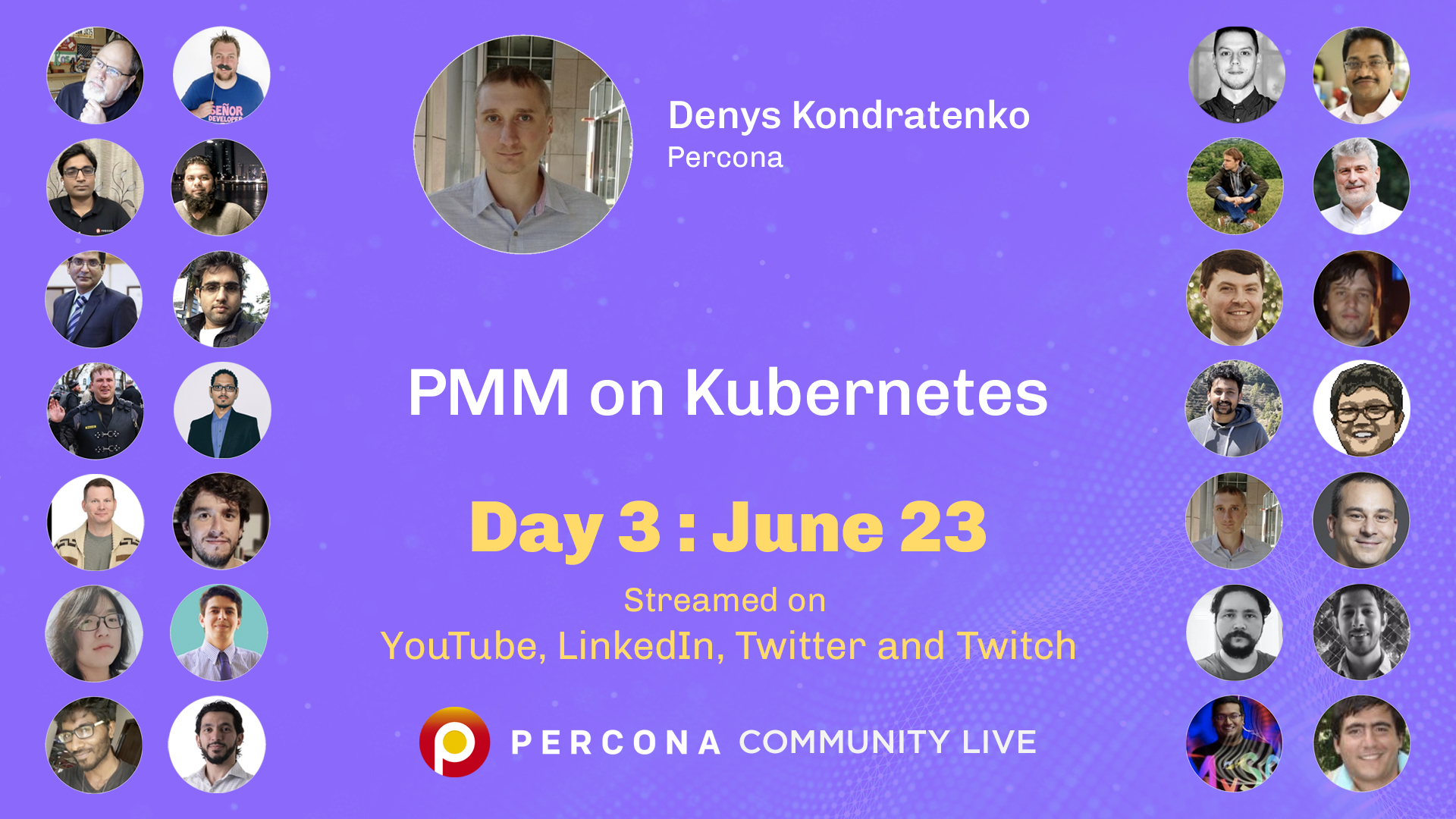 This session was presented on Percona Community Live Online June 21-23, 2022. Check out the full schedule here.
How to run PMM on Kubernetes, demonstration and discussion of technology choices. Tip and tricks and relation to DBaaS. Q&A
Watch Video Here
Transcript
Denys Kondratenko
Director of Software Engineering, Percona
I am Engineering Manager in Percona working on Percona Monitoring and Management solution.
My past experience is:
distributed storage as engineering manager: SUSE - Ceph; Seagate - Lustre
Monitoring experience in Massive Solutions
Embedded engineer in Mindspeed before that
I love Linux, run full Wayland, openSUSEway (sway) and Fedora