Optimization Techniques in MySQL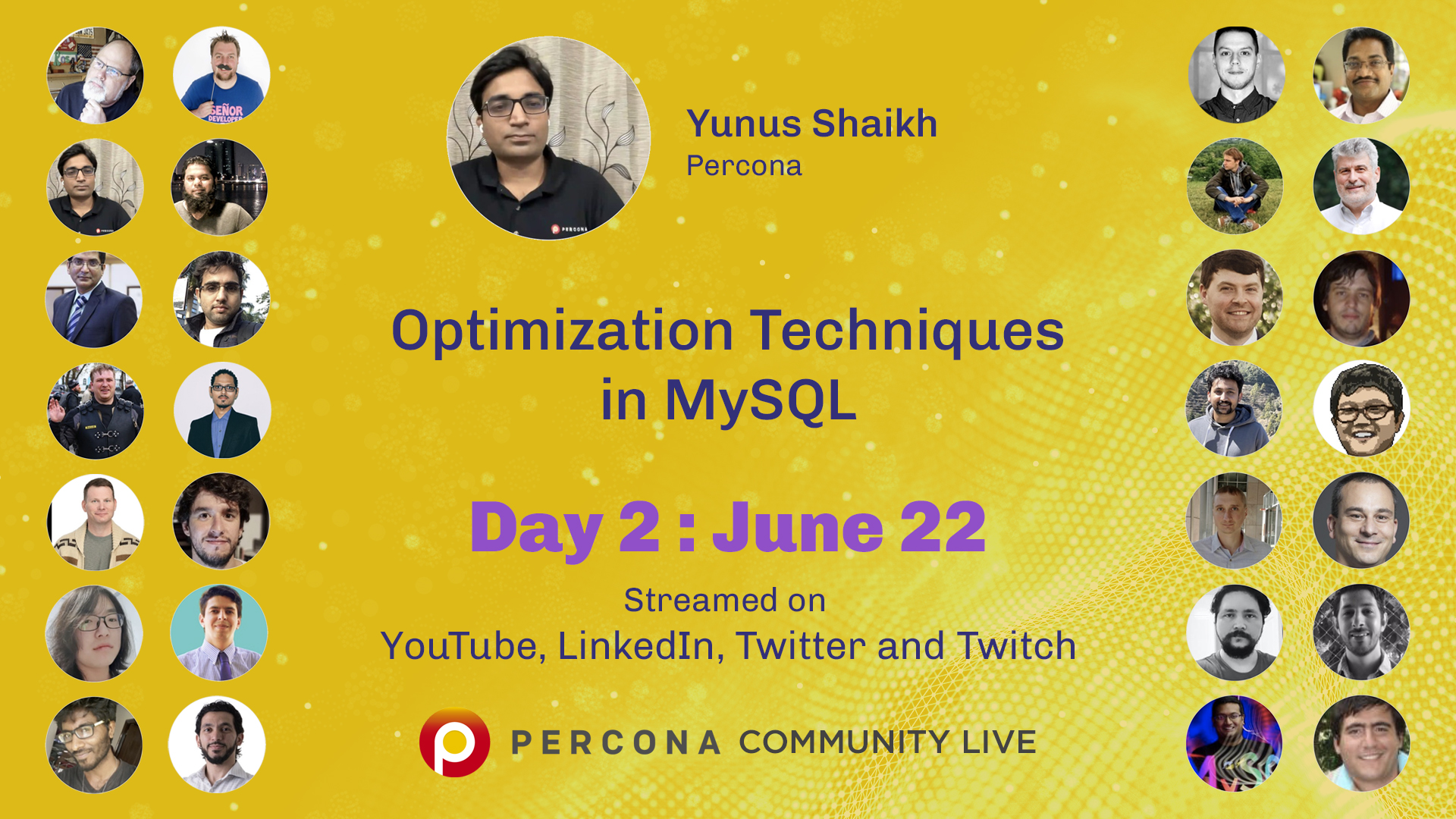 This session was presented on Percona Community Live Online June 21-23, 2022. Check out the full schedule here.
Optimization of mysql with indexing, server tuning and OS tuning to make performance better
Watch Video Here
Transcript
Yunus Shaikh
Mysql DBA at Percona
Yunus is experienced Database administrator currently working in Percona as MySQL DBA II. He lives in Mumbai, India. Always keen to explore new open source tools.