Overview of Different ALTER Algorithms and Its Locking Scenarios in MySQL (DEMO)
This session is presented on Percona Community Live Online June 21-23, 2022. Check out the full schedule here.
Watch This Talk Here
The talk will be live-streamed on several platforms. No registration is required. Feel free to ask your questions in chat. Follow the links now and subscribe to notifications not to miss anything!
I would like to show the demo session on describing the different MySQL ALTER Algorithms ( COPY / INPLACE / INSTANT ) and how they are performing with different locking methods ( Exclusive / Shared / None ).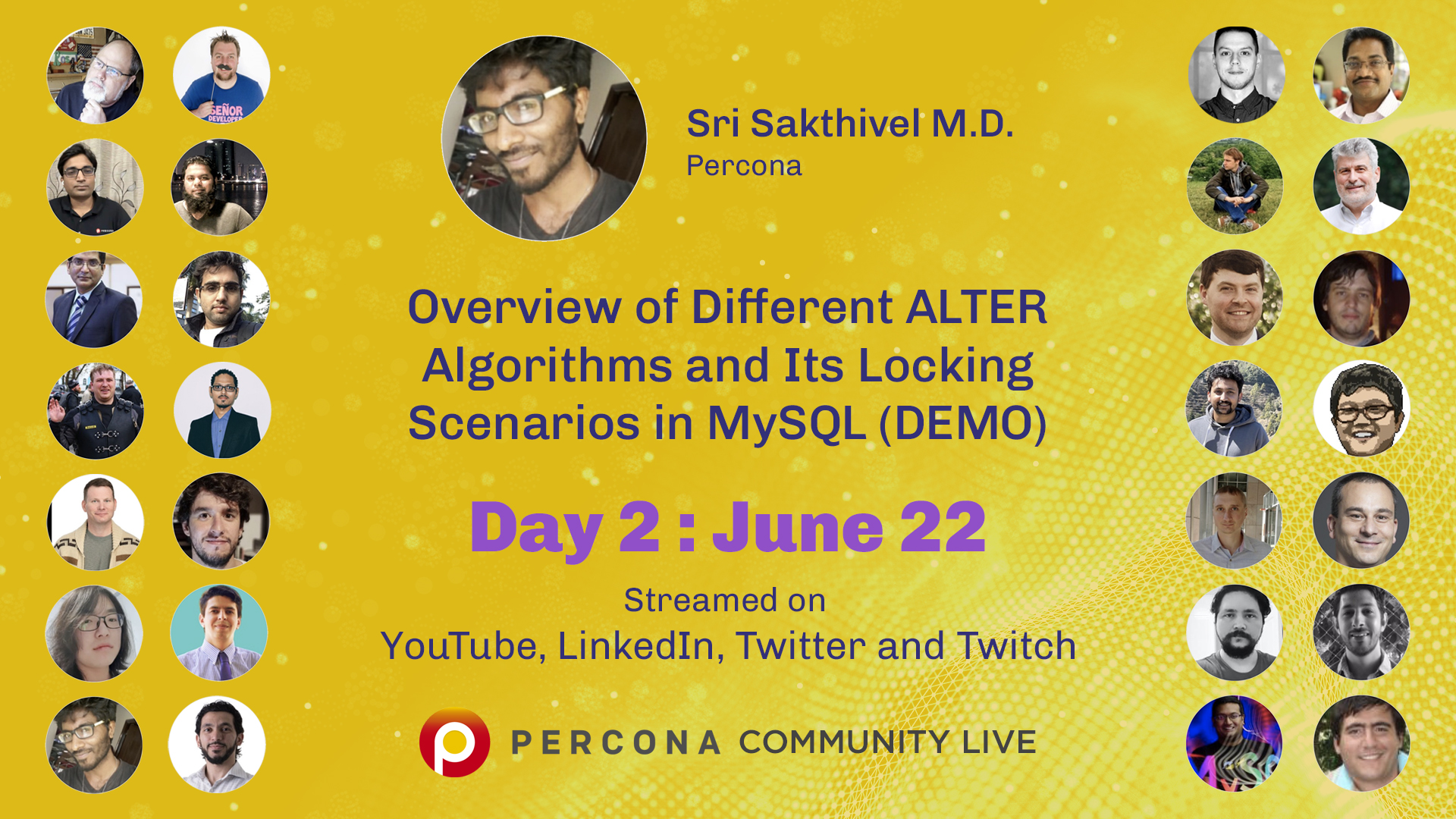 Check out the full schedule of Percona Community Live Online June 21-23, 2022