Database Reliability Engineering for MySQL
This session is presented on Percona Community Live Online June 21-23, 2022. Check out the full schedule here.
Watch This Talk Here
The talk will be live-streamed on several platforms. No registration is required. Feel free to ask your questions in chat. Follow the links now and subscribe to notifications not to miss anything!
A common request that we get from our clients is to make MySQL highly available or to enhance existing architecture. We have standardized our approach by combining a proxy layer, for traffic redirection, a topology management tool, for master failover/switchover, and some additional tools to glue together both layers.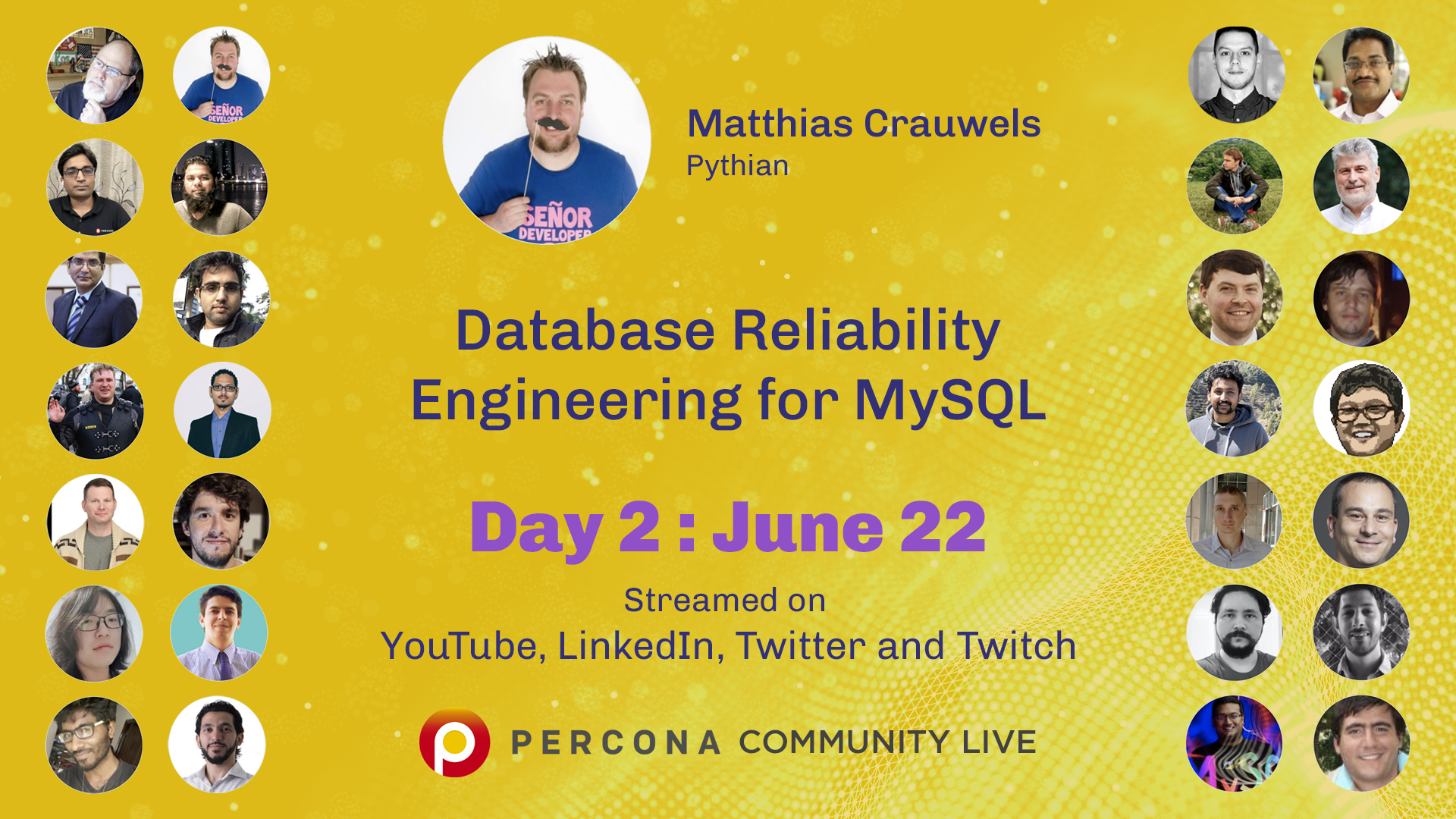 Check out the full schedule of Percona Community Live Online June 21-23, 2022
Matthias Crauwels
Lead Database Consultant, Pythian
Matthias Crauwels is Experienced Database Consultant with a demonstrated history of working in the information technology and services industry. Strong information technology professional skilled in MySQL, PHP, Go and several scripting languages. He brought a talk about "MySQL Backup Solutions in 2021" during the Percona Live 2021.