The Low Hanging Fruits of MySQL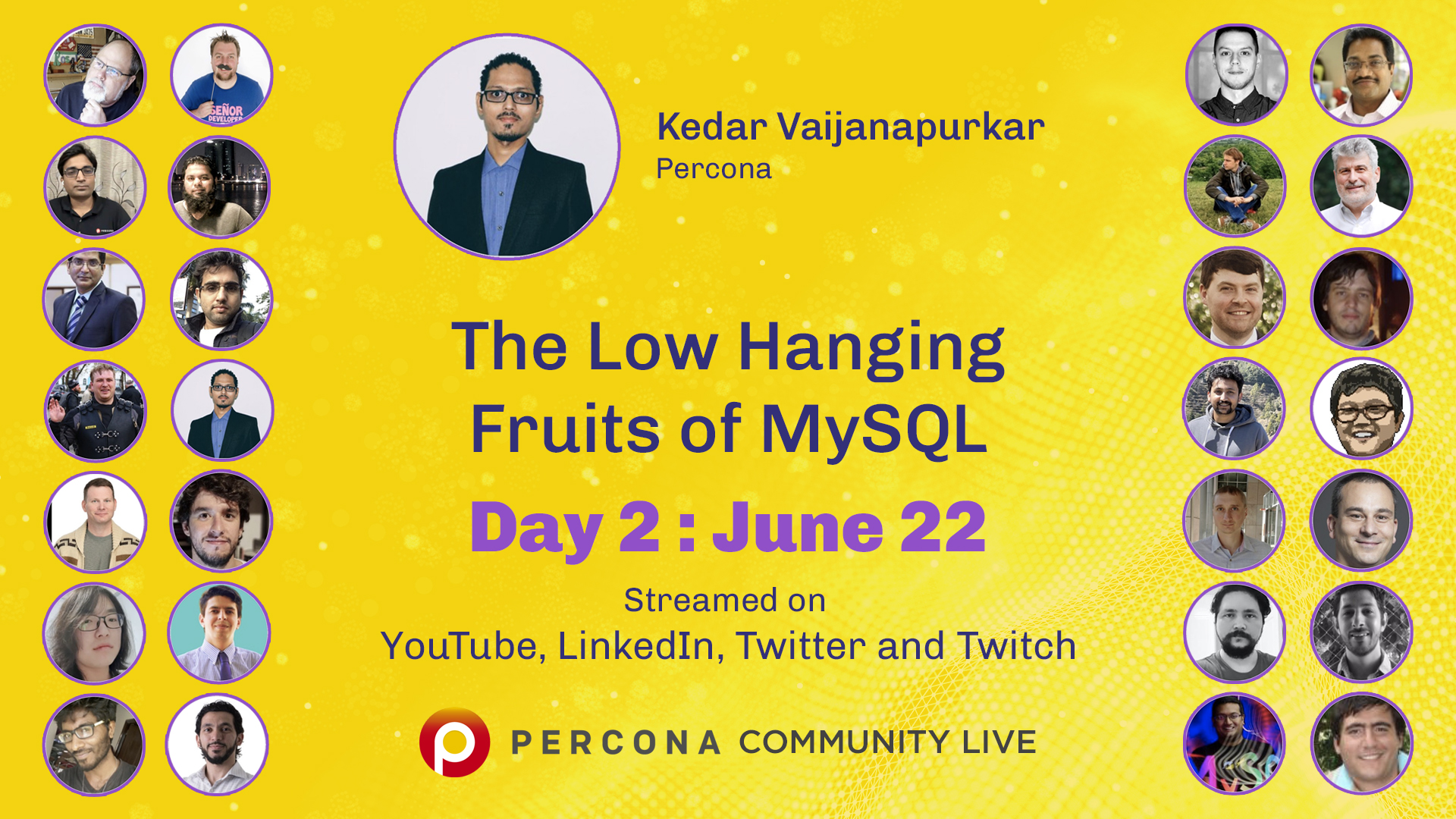 This session was presented on Percona Community Live Online June 21-23, 2022. Check out the full schedule here.
MySQL is one of the top used database system and with highly active community. Though without proper configuration you may not squeeze the most out of it.
Watch Video Here
Transcript
Kedar Vaijanapurkar
MySQL DBA at Percona
Kedar is an experienced Database Consultant with a demonstrated history of working in the information technology and services industry. He's been working with MySQL ecosystem and interested in expanding his knowledge in Cloud Databases. He lives in Vadodara, India with kids, Aarya & Rudra and a better half, Madhumita.