Walking Through Identifying and Drilling Into a Slow Down in MongoDB
This session is presented on Percona Community Live Online June 21-23, 2022. Check out the full schedule here.
Watch This Talk Here
The talk will be live-streamed on several platforms. No registration is required. Feel free to ask your questions in chat. Follow the links now and subscribe to notifications not to miss anything!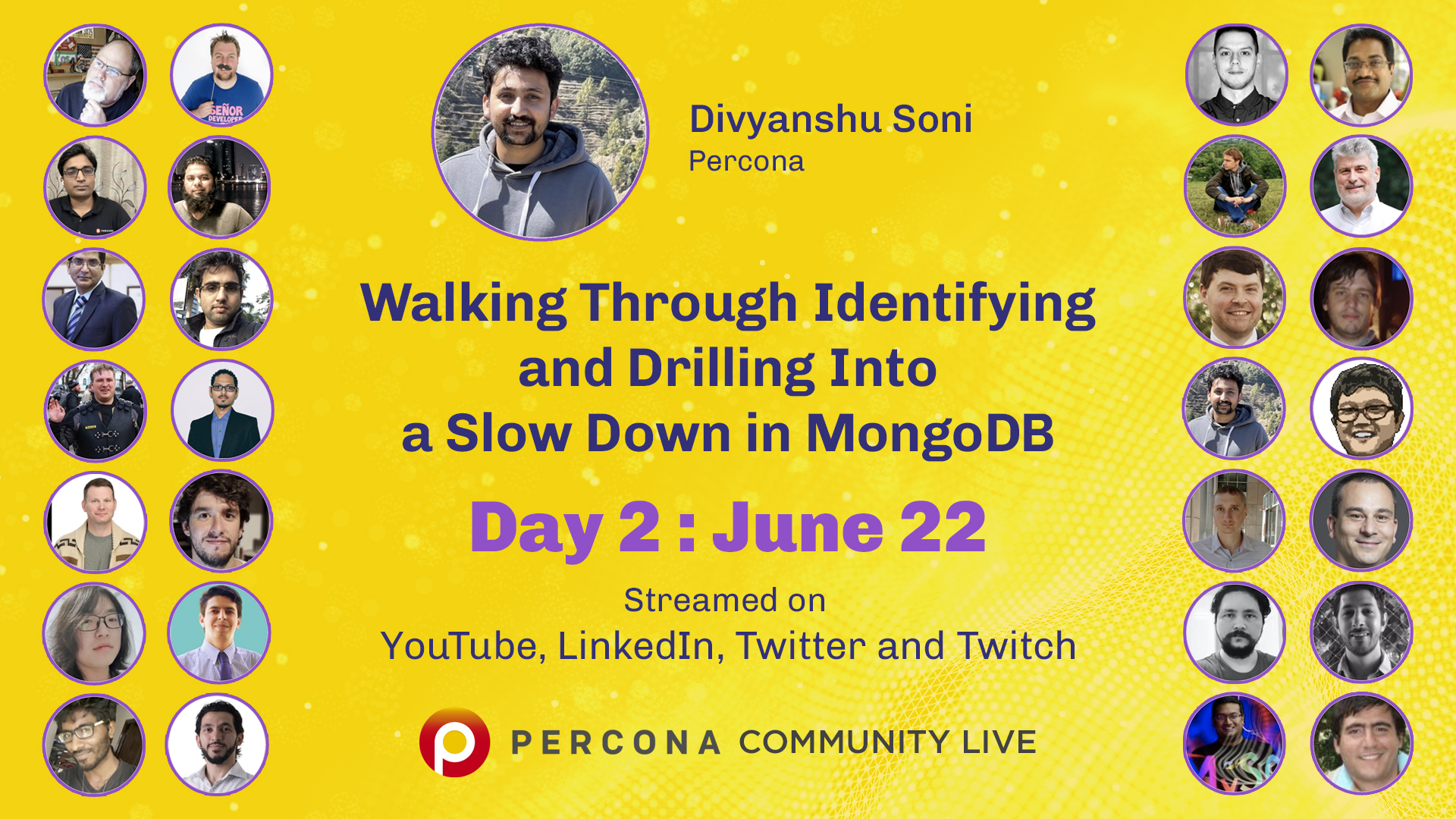 Check out the full schedule of Percona Community Live Online June 21-23, 2022