The Future of MyDumper
This session is presented on Percona Community Live Online June 21-23, 2022. Check out the full schedule here.
Watch This Talk Here
The talk will be live-streamed on several platforms. No registration is required. Feel free to ask your questions in chat. Follow the links now and subscribe to notifications not to miss anything!
MyDumper has changed a lot in the last year. We are going to high-level review the features added, new use cases and enhancements that are going to be added in future release and how they are going to impact in performance.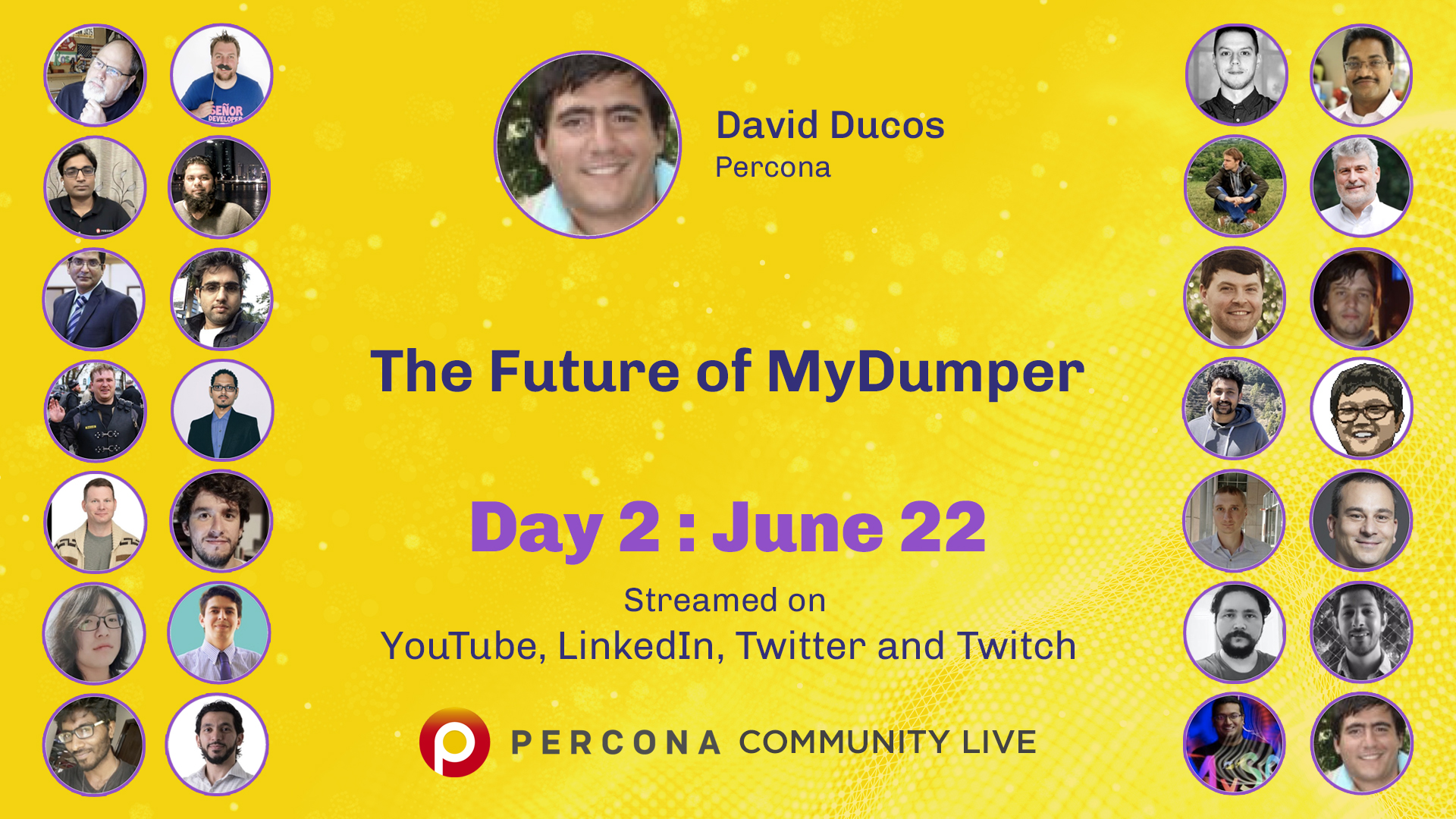 Check out the full schedule of Percona Community Live Online June 21-23, 2022
David Ducos
Architect, Percona
David studied Computer Science in National University of La Plata and has worked as a DBA consultant since 2008. For 3 years he worked with a worldwide platform of free classifieds up until he joined Percona's consulting team in November 2014. David lives in La Plata, near Buenos Aires, Argentina and in his free time loves to spend time with his family. He is also the maintainer of MyDumper.