How to Build Percona Server 8 on Raspberry Pi 4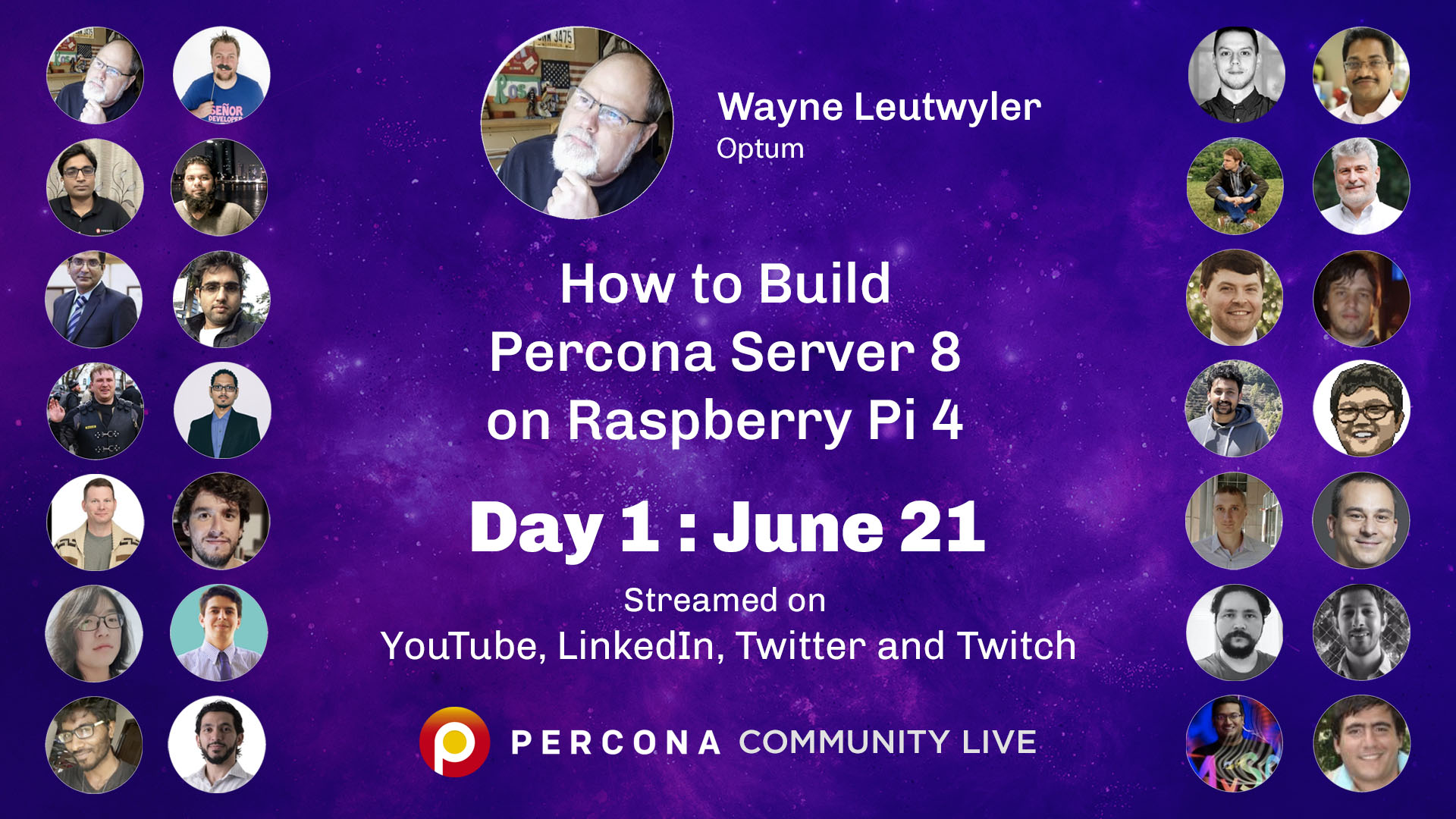 This session was presented on Percona Community Live Online June 21-23, 2022. Check out the full schedule here.
We will look at the needed packages and commands to build Percona Server 8 from source on a Raspberry Pi 4 running Raspbian Bullseye 64Bit OS. I will demonstrate the running product during the talk.
Watch Video Here
Transcript
Wayne Leutwyler
When I'm not working with MySQL or other Open-source software packages. I like to do woodworking, 3D design and Printing, listening to all forms of Metal music and electronic projects with Raspberry PI, Arduino. Wayne lives in Powell Ohio, with his wife, daughter, 6 cats and 2 dogs.