Liquibase Data: Version Control and Collaboration for the Database
This session is presented on Percona Community Live Online June 21-23, 2022. Check out the full schedule here.
Watch This Talk Here
The talk will be live-streamed on several platforms. No registration is required. Feel free to ask your questions in chat. Follow the links now and subscribe to notifications not to miss anything!
Liquibase is the defacto standard for versioning your database schema. With 15 years of use by the largest enterprises, Liquibase is a proven Open Source DevOps Solution. Now, with Liquibase Data, users can apply git-like workflows to development and test environments. See how free Open Source Liquibase can accelerate database development and cross-team deployments.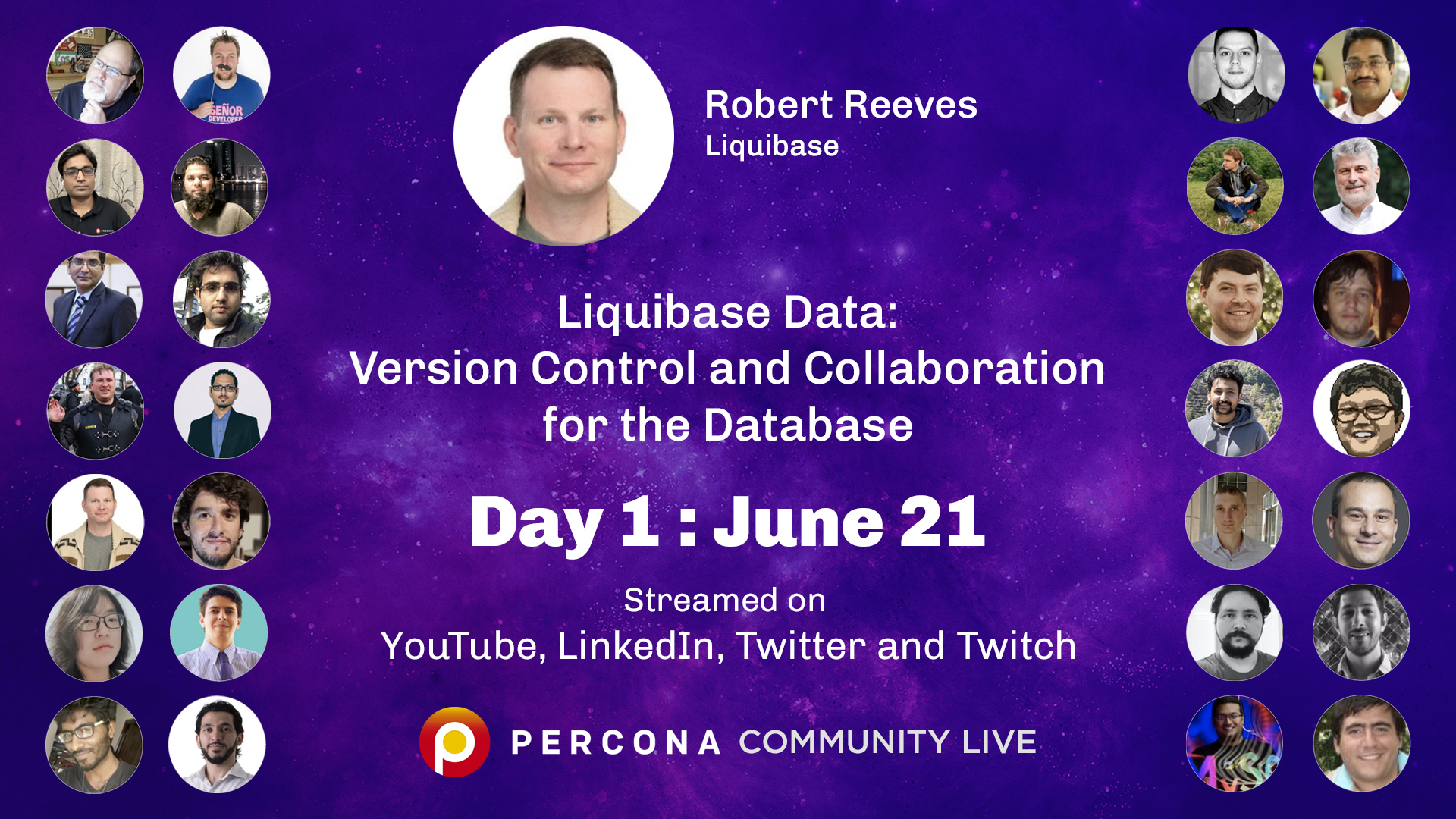 Check out the full schedule of Percona Community Live Online June 21-23, 2022
Robert Reeves
CTO at Liquibase
Robert Reeves is currently CTO at Liquibase Prior to co-founding Datical (now Liquibase), Robert was a Director at the Austin Technology Incubator. Robert co-founded Phurnace Software in 2005. He invented and created the flagship product, Phurnace Deliver, which provides middleware infrastructure management to multiple Fortune 500 companies.