Data Wrangling With MongoDB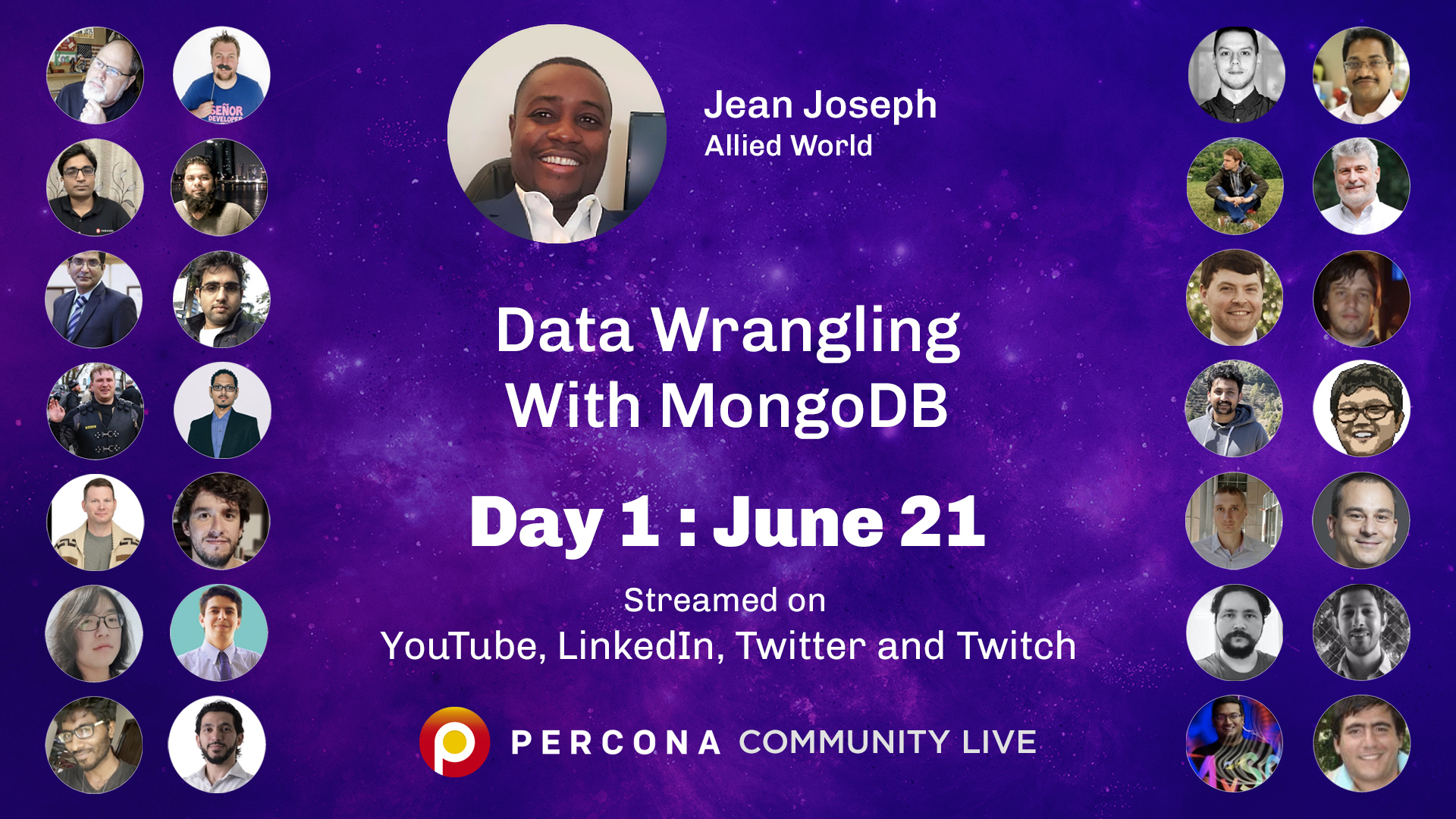 This session was presented on Percona Community Live Online June 21-23, 2022. Check out the full schedule here.
This presentation is based on data wrangling with MongoDB. After this presentation, you will have the mindset of data wrangling. It is 70% demo, and 30% talk. Jean covers the goal of data wrangling, how to think about data wrangling, and then the technical tips for data wrangling in MongoDB.
Watch Video Here
Transcript
Jean Joseph
Allied World
Jean Joseph is a Data Engineer/DBA, Speaker, IT Event Planner, Blogger, Data Driven Community Builder, Founder & main organizer of Cloud Data Driven User Group & Future Data Driven Summit, highly experienced in Traditional Database, and Big Data technologies with a history of successes in designing, implementing complex technical projects for diverse businesses in various stages of their development.