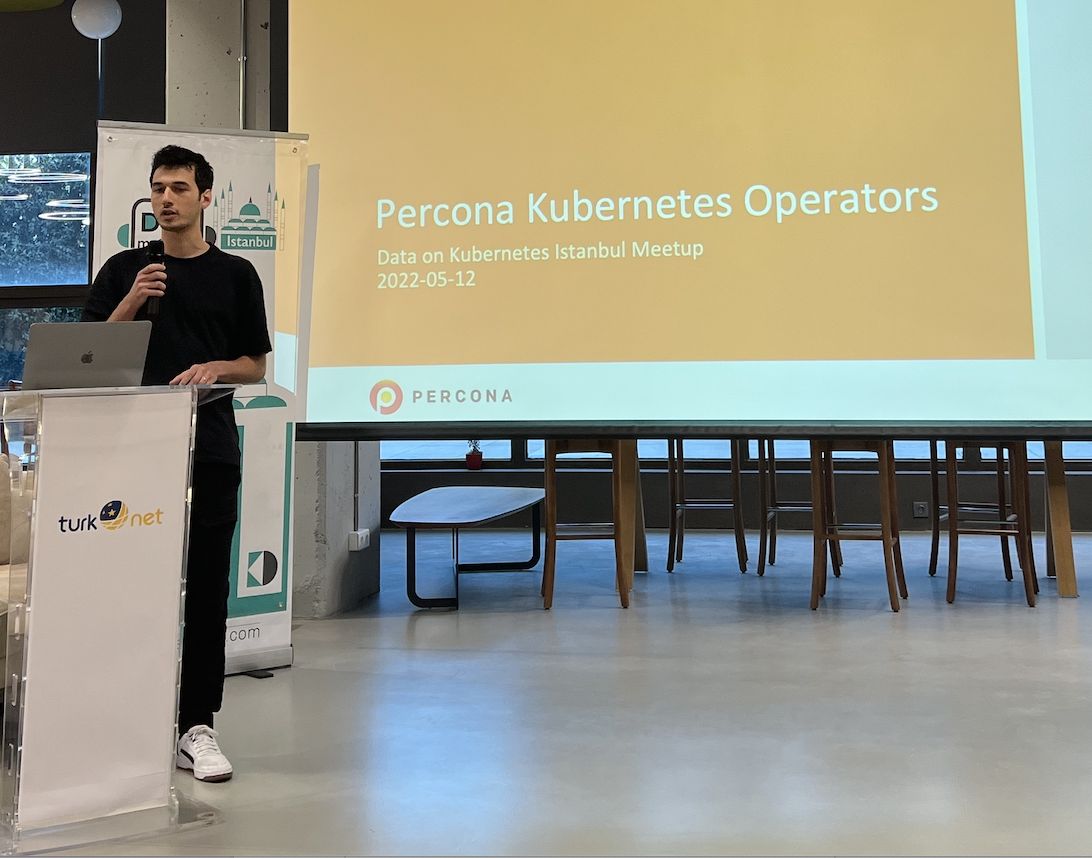 Ege Güneş, Percona's Software Engineer, participated in the first DoK Istanbul Meetup on May 12th. It took place at the TurkNet office.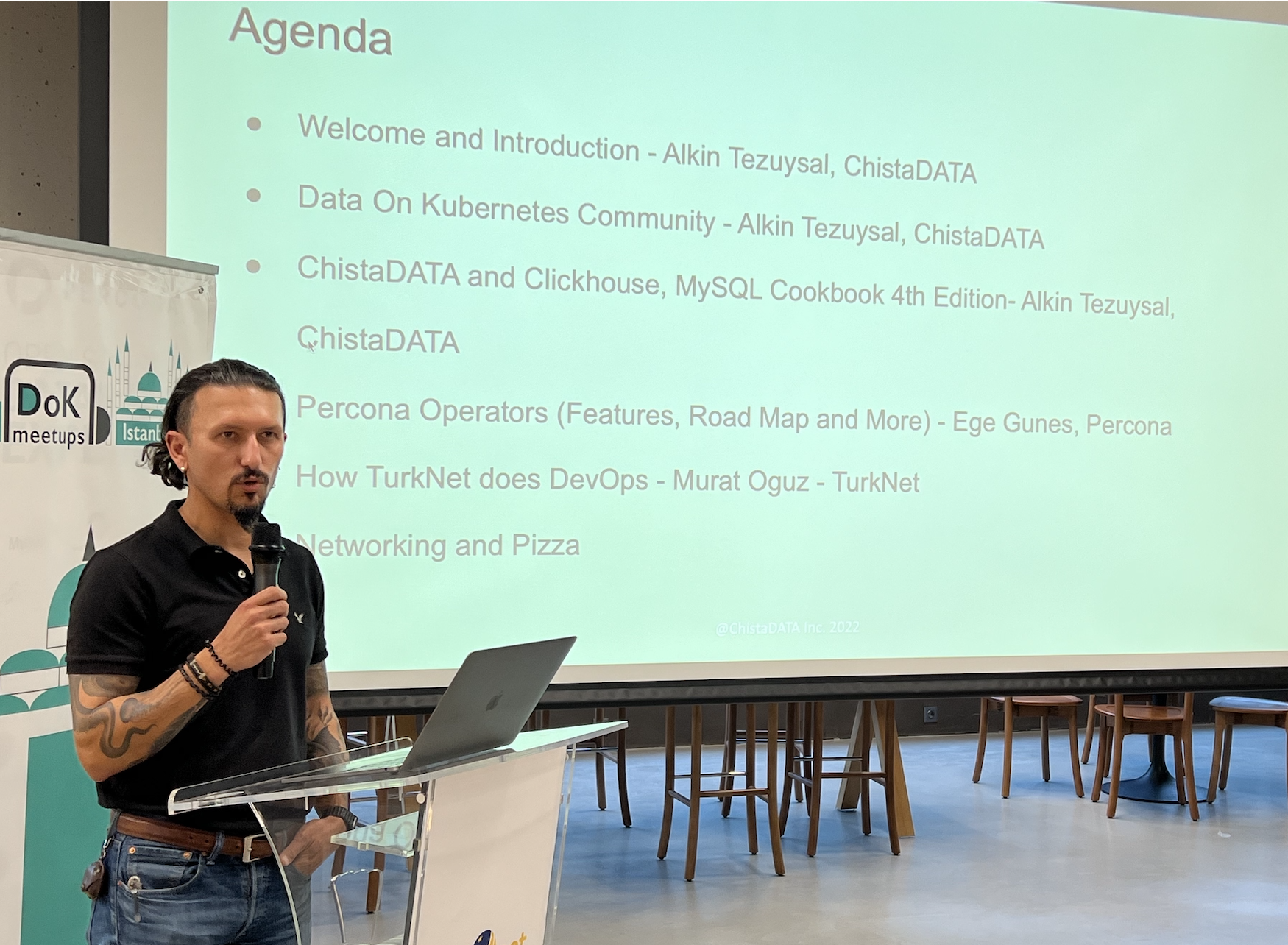 Several talks were presented that day:
Alkin Tezuysal, EVP at ChistaDATA Inc., gave an intro about the Data on Kubernetes Community, what he's doing at ChistaDATA with Clickhouse, and an update about his book.
Ege Gunes wtold everyone about Percona Operators- current features, roadmap, and demos.
Murat from Turknet gave a talk about how TurkNet does DevOps.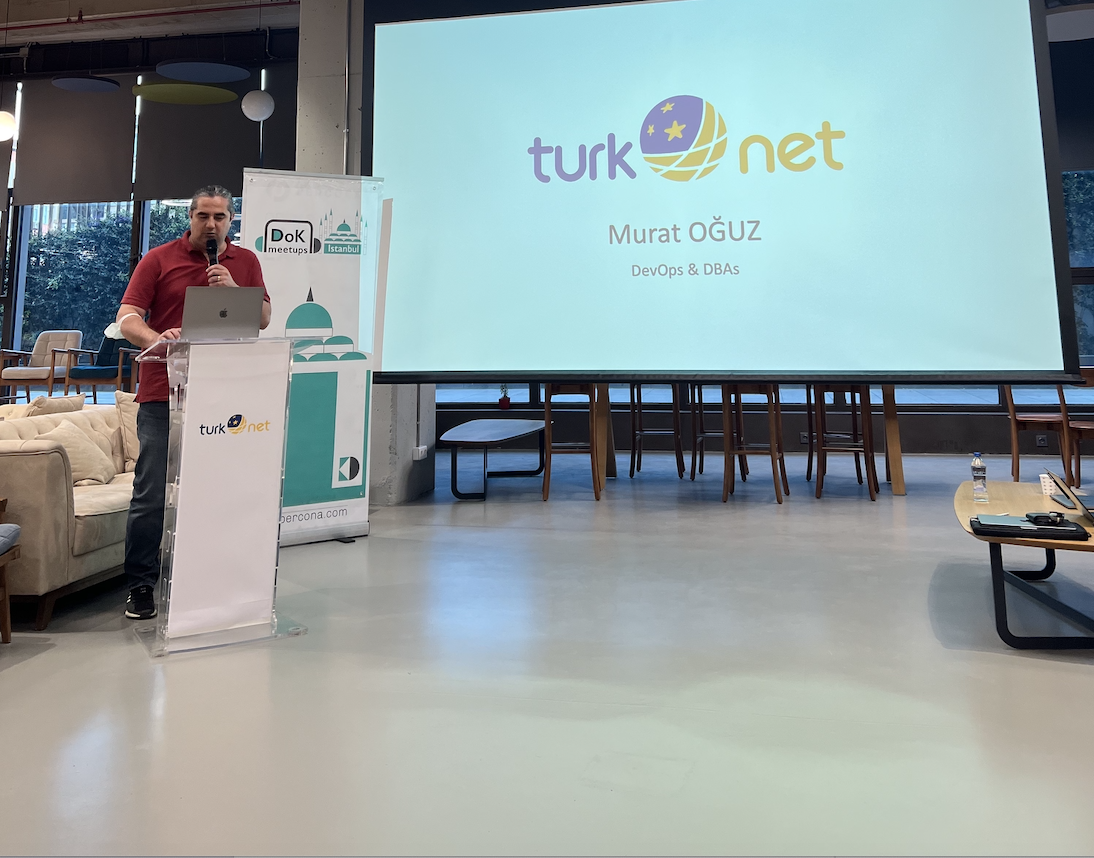 All talks were well attended and gathered approximately 30 attendees. There was an awesome content and refreshments for everyone! ∎